William P. Doyle's Profile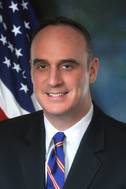 w****
[email protected]
Public: Yes
Receving Updates: No
Positions
Executive Director and Chief Executive Officer
Dredging Contactors of America
01/01/2018 – Present
Blogs
The Dredging Contractors of America is pleased to support National Maritime Day 2019. The President issued a proclamation on May 20, 2019 designating May 22nd as National Maritime Day.U.S. dredging companies will be placing into service two…
On August 9, 2017, I had the opportunity to visit and tour Port Canaveral, Fla. and discuss liquefied natural gas (LNG) as a marine fuel. Attendees at the discussion included Port Canaveral leadership, staff, port partners and tenants, representatives of the U.S.
By Owen Braley and William P. DoyleOn June 26, 2017, Panama celebrated the one-year anniversary of the opening of the expanded Panama Canal. On the inaugural day, the first post-Panamax vessel to transit the expanded canal was the 9,400-plus TEU containership COSCO Shipping Panama.
The International Maritime Organization's (IMO) Marine Environment Protection Committee (MEPC) will meet July 3-7, 2017, in London, where the January 1, 2020 implementation of the .50 percent m/m (mass by mass) global sulfur content limit for shipboard fuel oil will be discussed.
The August 2016 collapse of Hanjin Line was a wake-up call for the entire ocean transportation supply chain. More than $14 billion in cargo was stranded at sea and ships were scattered all over the globe at anchor or just outside territorial waters.
The U.S.-Flag dredging industry commemorates the 78th anniversary of the Japanese air raid on the United States Naval Base at Pearl Harbor highlighting the critical need for a robust American shipbuilding capacity to ensure for the preparedness of the nation's navy bases."On this day…
Texas American pride is driving improvements in Corpus Christi channel deepening in Port Aransas, Texas. The Cutter Suction Dredge (CSD) Carolina is on the job.Captain Scott Baumann is the skipper of the CSD Carolina. Captain Baumann explained…
Great Lakes Dredge and Dock Company, LLC (GLDD) is working as a subcontractor with Western Contracting Corporation to provide fill for an emergency sand berm to close a levee breach at river mile 572 on the Missouri River.GLDD's Hydraulic Cutter Suction Dredge 'Iowa' is dredging approximately 350…
The Dredging Contractors of America is pleased to support National Maritime Day 2019. The President issued a proclamation on May 20, 2019 designating May 22nd as National Maritime Day.U.S. dredging companies will be placing into service two…
William P. Doyle, CEO & Executive Director of the Dredging Contractors of America participated in a "Day of Thank You to the U.S. House of Representatives and Senate for the Jones Act." Doyle as a representative of management for the maritime…