Keith Henderson's Profile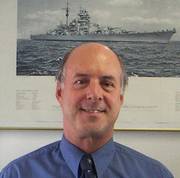 m****
[email protected]
Public: Yes
Receving Updates: Yes
Employment Status
Consultant
Principle Nature of Business
Naval Architect / Marine Engineer
Professional Interests
Fuel Cells, Machinery, Naval Architecture/Marine Engineering, Propulsion, Remotely Operated Vehicles (ROVs), Vessels, Military vessels
Trade Events
Europort, NEVA, SMM
Designations, Licenses and Certifications
Engineer
Blogs
Lloyd's Register is collaborating on a project to create a fleet of commercial coasters powered by a combination of sails and marine engine using biogas as a fuel. The project was instigated by B9 Shipping, based in Northern Ireland. part of the B9 Energy Group.
For more than 10 years the Viking cruise ferry MV Mariella has been successfully operating her four S.E.M.T. Pielstick 12VPC2.6.diesel engines with Humid Air Motor . This year the, Norwegian owned, purse seiner/trawler and factory vessel MV Kvannøy built in 2002…
The widening of the exhaust control and sulfur emission control areas in European and American  waters requires new solutions to enable vessels to comply with these requirements. Although use of MDO as a fuel is one way towards compliance, another possible and less expensive alternative is LNG.
Wärtsilä unveiled it's new fully integrated vessel control system earlier this month at the SMM exhibition in Hamburg, Germany. The Wärtsliä Communication and Control Center (Wärtsilä 3C), connects all the separate systems used on board a vessel…
Announced during the recent SMM exhibition in Hamburg, the third generation German family container fleet owner Reederei Stefan Patjens is to retrofit a 5,000 TEU container vessel, the MV Maersk Drury for LNG operation. The 5,000 TEU container ship was built in 2006 by Hyundai Heavy Ind.…