Joseph Keefe's Profile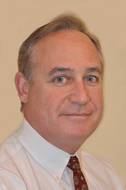 j****
[email protected]
Public: Yes
Receving Updates: Yes
Positions
Vessel Planner
Meridian Port Services
08/01/2015 – Present
Planning of Ship's stowage as requested by the shipping line. Also, planning the operational sequence taking into consideration the maximum gangs available, best crane split, density and intensity whi
Professional Interests
Admiralty Law, Cargo Handling, Classification Society, Corporate Communications, Crew/Personnel Management, Environmental / Emissions, Insurance (Marine), Maritime Regulations and standards, Offshore Oil / Gas Exploration, Port Authority, Remotely Operated Vehicles (ROVs), Salvage, Security Services & Systems, Cargo ships, Pollution control vessels
Designations, Licenses and Certifications
Captain
Blogs
A country the size of Texas, with a story to match. Windhoek, Namibia: In case you were wondering, I was on vacation for a good chunk of September. And, for much of that time, off-the-grid. WAY off the grid. On our fifth trip to the Dark Continent…
The U.S Maritime Administration sponsors a conference on the U.S. Vessel Automation Industry. It's about time – right on time. Maritime Autonomous Surface Ships - the time is now.Linthicum, MD:  All the usual suspects, along with many new faces…
The Blue Ridge Mountains beckon, promising cooler weather, an improving environment, and a little bit of maritime, for good measure. This weekend, we answered the call.Mount Mitchell, NC: In the choppy wake of putting not one, but two magazines to bed in the previous eight days…
Winning this or any other 'trade war' will take intestinal fortitude. Worth it or not, I'm not sure we have what it takes.As we rapidly churn towards the midpoint of 2019, the maritime sector's biggest story of the year – and arguably its biggest heartburn – surrounds the topic of trade…
A 'work in progress,' the North American brown water, shallow draft sectors have experienced a tumultuous year of evolution, changing market conditions, a rapidly shifting regulatory environment and new opportunities. Anything but boring, there is something for everyone.
For Maritime TV, author Mike Balzano begins a four part series on Revitalizing the Merchant Marine, based on the lessons learned from the latter part of the 20th century when he served several as an advisor to several U.S. Presidents in support of Jesse Calhoon, then President of the MEBA.
A midshipman from the U.S. Merchant Marine Academy contacted Maritime TV wishing to provide a midshipman's perspective on the current Sea Year Stand Down and Accreditation Issues. For this interview, we agreed not to release the identity or gender of the midshipman…
On August 25, 2016, Rear Admiral T.K. Shannon relinquished command to Rear Admiral Dee Mewbourne aboard the USNS Lewis B. Puller (T-ESB 3), and Maritime TV was there to cover it.
Clay Maitland discusses whether there is a boom on the horizon for the use of LNG as a shipboard fuel and what will drive it's acceptance industry-wide.
Maritime TV salutes the life and career of Congresswoman Helen Delich Bentley, a tireless champion for the U.S. maritime industry, who passed away on Saturday, August 6 in Timonium, Maryland. This memorable address from Bentley was delivered…