Emma-Jane Batey's Profile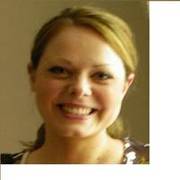 e*
[email protected]
Public: Yes
Receving Updates: Yes
Blogs
As we stand in the last day of 2009 and look forward to a better, brighter 2010, let's share a good news story from the maritime world. Having posted about all manner of dramatic, negative stories ranging from pirates to drugs hauls to the huge impact of the tiny barnacle…
With the recent UN Climate Change Conference in Copenhagen bringing issues of ecological responsibility into sharp focus, there is a little-publicised pest in the shipping industry that's helping to guzzle gallons of fuel, even though it's entirely natural.
The streets of London may have got just a little bit cleaner and safer thanks to a massive drugs haul off the coast of Northern Spain. Cocaine with a street value of £375million was seized from a large ship, a 150ft former coastguard vessel…
The Trafigura waste dumping story just seems to get more and more toxic as it drifts through the British broadcasting and legal systems. Once again, the latest development is nothing to do with the actual people and their very real health issues…
With over 40,000 employees, 800 companies and at least £4bn worth of products and services, the UK subsea industry is an important ingredient in the country's economy. Although some may say it's a little tardy, the Government has recently been taking more interest in the sector…
CAT steps ahead in the US rail market with the acquisition of EMD through it's ProgressRail subsidiary. EMD las a long history in the 2 stroke market dating back to Winton and the Cleveland Diesel Works starting back with the 248, 268, 278, 498 and the 567 series.