Bruce L. Perri's Profile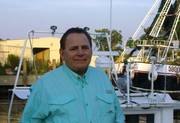 p**************
[email protected]
Public: Yes
Receving Updates: Yes
Employment Status
Self Employed
Principle Nature of Business
Maritime Equipment Manufacture / Distribution / Supply
Professional Interests
Anchors / Mooring Systems, Control Systems, Deck Equipment, Equipment (Below Deck), Controls, Electrical, Harbor Patrol, Hardware (Marine), Information Technology, Instrumentation, Navigation / Communication Equipment, Safety & Fire Protection, Shipboard Electronics & Automation
Associations and Organizations
Marine Society & Sea Cadets
Designations, Licenses and Certifications
USCG
Blogs
Handy Resources from BoatU.S. Fall is here, and winter is fast approaching. You know what that means; time to start winterizing your boat! Winter weather wreaks havoc on a boat not adequately prepared for hibernation. And no one wants to pay…
Use Your Cell Phone While Offshore? Now A Reality! As part of an effort to bring convenient communications to mariners worldwide, KVH Industries, Inc., and On-Waves are partnering to make cell phone service at sea a reality for crew and passengers on vessels around the globe.
Recently in the North East an 83 foot long passenger ferry which has the capacity to carry 306 persons experienced a small engine room fire. The vessel was just off its dock at the time the fire started and on board were 110 persons. Because of the nearness to the dock…
US highway traffic continues to increase particularly in the urban areas of the northeast, eastern central, gulf and the LA to Seattle corridor. In addition to greatly increased risks in everyday commuting, the impact on the environment continues to rise.