Meaningful Cadet Training Means Funding Modern Ships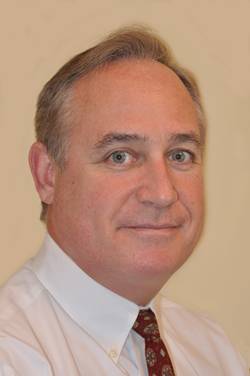 State Maritime Academies scramble to replace aging training platforms.
As the state maritime academies collectively plead for "new, modern training platforms for the mariners who guide the critical cargoes to our ports and to our servicemen and women overseas," the concept of a fit-for-purpose training vessel has once again gained a small head of steam. It'll need more than that to run the labyrinth of obstacles in today's U.S. Congress and the minefield of budget realities in a time when the nation struggles to build much needed icebreakers for a looming and expanded role in the Arctic.
The academies nevertheless do need modern tonnage on which to train cadets to ensure that sea time is meaningful, and closely approximates the goal of graduating a deck or engine mariner that can do the job on any number of increasingly diverse commercial or military vessels that ply the seven seas and inland waterways. As those needs are considered, stakeholders and decision makers also need to carefully consider what the training vessel of the future will look like, what it will be designed to do, and why. It will not be an easy task.
RADM Richard Gurnon, the outgoing President of the Massachusetts Maritime Academy, said recently in a prepared statement, "Since our inception, the State Maritime Academies (SMAs) have used old merchant ships or surplus Navy ships that were converted for use as training ships." He's right. That comment got me to waxing nostalgic about my own experiences on the Mass. Maritime training ship, especially during the summers of 1977 and 1978. Join me on a trip down memory lane.
The current MMA academy vessel, the T/S Kennedy may well be 47 years old, and they can complain about it all they want, but it is a palace compared to the old T/S Bay State, which served as the academy's training platform from 1974 through 1979. In those days – and maybe this is still the case – maintenance on the training ships was largely provided by the cadets themselves.
My first introduction to this was on the business end of a pneumatic needle gun on the fantail of the old bucket. Along with five other unfortunate souls, we created a deafening racket (no, we didn't get hearing protection in those days). I remember punching through the deck on one occasion, in a particularly decayed area of steel, as we stripped the old coating off in preparation for the new. I asked the Bosun what I should do about the hole and he replied, "Don't worry about it; that's what epoxy is for." * Oh *
Other forms of this indentured servitude (torture) included cleaning the old boiler tubes. I arrived one morning for my maintenance shift and was told to climb INSIDE the cavity that housed the tubes and to clean them off. Under the threat of one hundred pushups and an equally miserable week in the dorms, I climbed inside with considerable worry. It was great fun, of course, that is until the ash got into my eye and I ended up in the infirmary.
I loved maintenance. Like an ingrown toenail. But, there was no way around it; not when you were dealing with a 40 year old hull and equipment. The age of these vessels made them especially vulnerable to casualties and far more expensive to keep up, especially alongside a pier for three months in the dead of winter. Eventually, Gurnon changed the cruise schedule from a summer voyage to one which took the training ship away from the New England winters. Some of that decision, no doubt, was rooted in maintenance issues. You can say what you want about Gurnon, but he was (and is) no dummy. The move, initially unpopular with winter sports athletes, ultimately and over time, probably saved the academy hundreds of thousands of dollars.
The training vessels were, and still are, relics of an age gone by. For example, who could forget the "Detex" rounds? Two routes, each with about 25 or 30 key stations were laid out on the old boat. First year cadets – Youngies, as they are affectionately called at Mass. Maritime – were given a clock like device that hung on a leather strap not unlike a lady's purse, and off you went to visit each key station; one route on the half hour, the other on the hour. Arriving at a station, you would pick up the key attached to the wall, insert the key into the clock and turn it so as to impact a paper record inside. This proved you had indeed done your "fire" rounds. For a 17-year old frosh cadet, it could be a little frightening at 2 AM during a dreary midwatch. If so, you could probably jog the route in under 10 minutes. I've done it.
Suffice it to say it was monotonously tedious and the upper classmen (nope – there weren't any women there until the class of 1981) sometimes had great fun jumping out at you along the route at the worst possible moment, scaring the pants off you. Others would lock you (briefly) in the cold storage locker (station 17, I think), or worse, turn off all the lights in the middle of transiting some dark, dingy corridor in the bowels of the ship. I found out years later that the clock devices had long since stopped working and we were simply keying into a blank form on every round. * sigh *
Doing More with Less (a burden not limited to the Coast Guard)
As Richard Gurnon can attest, these vessels weren't exactly built-for-purpose, and the training aids and equipment had to be made up as you went along. A sea lab on the Bay State had an old seamanship and marlinspike area where you could practice knots and splicing. And, the Chief Mate once in a while would set up a 'yard and stay' boom arrangement on the stern and let us practice moving a pallet from the deck to the pier and back again. On the pallet was a light bulb; if it rolled off, you hadn't done a good job. We broke a lot of light bulbs. I finally got it (somewhat) right one day and this made me very happy, until the Bosun deadpanned, "Look, that was nothing to write home about. Do it again." It was simple stuff; good enough in those days, but woefully inadequate in today's increasingly sophisticated working environments.
Going to sea on the aging vessels, in our case an old troop carrier, was truly an adventure. I can remember drifting for hours at a time in the Atlantic Ocean as the engineers scratched their heads and tried to get the boilers lit off again. Or, limping along in the Mediterranean Sea with a marked 5 degree port list for hours at a time for no apparent reason. If you were particularly unlucky, you got to sleep in a converted cargo hold with 75 other freshman cadets, with canvas racks stacked four high. God forbid someone would get seasick. Unfortunately, someone usually did.
Some cadets – typically selected as a function of superior grade point average – got to escape the training ship routine on their senior training cruise by securing one of the limited numbers of berths available in the U.S. commercial fleet. The academy had to dig hard for those slots, since most were typically reserved for Kings Point cadets. Two slots out of the running for such an opportunity, I nevertheless got to do a summer on a Keystone crude carrier on the U.S. West Coast when the two kids in front of me got knocked from the list because of disciplinary reasons. Their pain was my gain. In the summer of 1979, I stepped on board a 120,000 ton tanker that was less than one year old in the port of Long Beach, CA. It was here where I learned what the merchant fleet was really all about.
Vital Vision: Looking Ahead, Not Behind
In those days, the Bay State was probably 40+ years old, and looked it. In the intervening years since, it has been replaced by a parade of similar, equally awkward and aging platforms, each used to train the next generation of mariners without much of the fixtures and equipment that would have made that training more valid. Richard Gurnon wants all of that to change. I happen to think he's right. I also think he has a long row to hoe before he gets even a whiff of the Promised Land of a brand spanking new, built-for-purpose training vessel – never mind five of them.
Gurnon says, in part, "The new ships will be called National Security Multi-mission Vessels (NSMVs) and will support both mariner training at the state academies and be able to respond to critical missions such as disaster relief and humanitarian assistance. As the T/S Kennedy is 47 years old, the second oldest of the training ships, it is imperative that we support this initiative."
The effort starts with just $5 million for this year's budget, which would be used to fund a design and feasibility study. It is this part – the least expensive part of the effort – that will also be the most important. Also according to Rick Gurnon, "The money was in the President's budget for 2016 (Marad's number one priority) and in both the House and Senate appropriations. We expect it to pass in September." Let's hope he is right.
At a time when Congress can't or won't fund a desperately needed icebreaker (price tag estimated to be as much as $1 billion) for the U.S. Coast Guard and a Government Accounting Office (GAO) report has painted the Coast Guard's nascent Offshore Patrol Cutter (OPC) program as "unaffordable," Gurnon and other state maritime academy advocates are embarking on a journey to raise as much as $1 billion to outfit the schools with modern, series-built training platforms. That the vessels would still be retained by the maritime administration and be outfitted to perform national security and humanitarian duties in times of natural disasters may be of passing concern to those who allocate the money for such requests. That said; it is a great idea whose time has come.
The changing make-up of the U.S. merchant fleet makes the design study particularly challenging, especially for academies that must put 500 or more cadets at sea at the same time each year. That's because the vessel will then necessarily entail a deep draft, blue water hull, at a time when the U.S. merchant fleet's 40,000 hulls are largely comprised of brown water, inland, workboat type vessels. Designing such a vessel that can incorporate the training needs of all vessels and the skills necessary in today's world of waterborne commerce will be a tricky task. I'm not sure it can be done. It is, however, worth a try.
Sure, we could continue along the road of plucking a tired old hull out of the U.S. Maritime Administration's 'ghost fleet' every ten years or so, but eventually, we'll run out of suitable candidates. At that point, the need for training platforms and berths for cadets will become critical. The time to take care of that problem is now. The first step involves funding the feasibility study. We owe it to our future mariners and the ocean (and inland) commerce that feeds this island nation and those who provide for our security on the high seas to do at least that much. – MarPro
* * *
Joseph Keefe is the lead commentator of MaritimeProfessional.com. Additionally, he is Editor of both Maritime Professional and MarineNews print magazines. He can be reached at [email protected] or at [email protected] MaritimeProfessional.com is the largest business networking site devoted to the marine industry. Each day thousands of industry professionals around the world log on to network, connect, and communicate.