Feeling Blue in a Brown Water World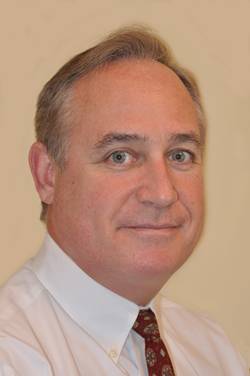 The environment for licensed mariners – especially the unlimited tonnage kind – is becoming especially 'iffy.' We've seen this movie before – this time it is different, more complicated and far more serious.
On my way home from a trade event, I found myself sitting next to a young man with a familiar maritime logo on his shirt. After we untangled the seatbelts and settled into our luxurious cattle class seats, I asked him casually, "Were you at the show?" He shook his head 'no' and clearly had no idea what I was talking about. Instead, he replied, "I'm just coming back from my rotation at sea." It wasn't too long before we were gabbing away about all things 'maritime.' It made an otherwise unpleasant flight zip right by.
Sometimes, a conversation with a contemporary, working mariner is just the ticket to gaining a bird's eye view of what is actually happening in the trenches, as opposed to digesting and interpreting a vanilla statistical report produced by a government agency. Or, perhaps, reading what I might have to say. Sailing Second Mate in the offshore energy sector, this mariner was grossing a whopping $140,000 annually, sailing three weeks on / three weeks off. Of course, I'd heard that officers were doing pretty well in recent years, but $140K for a Second Mate? Nevertheless, and to be fair, the young man was DP qualified – a highly coveted skill in today's increasingly high-tech offshore sector, and with that that certification typically comes a healthy bump in pay.
He also told me that the path to the top beyond his present billet was blocked by colleagues of similar vintage, all waiting for their chance to sleep in the cabin with the centerline porthole. He wasn't going to make Chief Mate any time soon. Anyone with half a brain (and a job at sea) was staying right where they were until the jobs petered out. He confided quietly that he felt lucky to be employed. That advice confirmed what I had recently heard elsewhere.
It wasn't too long ago when I last took a look at mariner population statistics. I like to do this from time to time; it typically provides remarkable clarity to the domestic mariner employment situation. This time, the story I wanted to write was actually at odds with what is really happening. I just hate it when that happens.
As late as 2015, a surge in license-track students at the nation's six state maritime academies (SMA) had matched the robust Jones Act blue water recapitalization effort then underway. Ships were being churned out, mariner demand was high, and salaries had spiked. Good times, right? Less than 23 months later, the numbers look somewhat different, but the Jones Act employment prognosis is, at best, far cloudier. Using raw data culled from the U.S. Coast Guard and Marad, the employment picture for blue water mariners does not look good. That sort of position would tend to support our second mate's view of the world as 2018 looms large in the proverbial porthole. Unfortunately, it's not that simple.
Today, the U.S. Maritime Administration is acutely concerned about the nation's ability to support the next sealift emergency. At first glance, Marad's concerns look to be unfounded. That's because, although the total domestic mariner pool has shrunk during the past six years (– 8,950 mariners; 4.1%), the number of unlimited licenses over the same period spiked by 5,582 or 22%. It grew a whopping 11,976 tickets or 65% since 2001.
| | | | | | | |
| --- | --- | --- | --- | --- | --- | --- |
| | 2001 | 2004 | 2005 | 2006 | 2011 | 2017 |
| Total Population | 193,000 | 204,835 | 208,003 | 209,800 | 217,875 | 208,925 |
| Ratings (MMC/MMD) | 73,000 | 66,870 | 67,637 | 65,900 | 123,742 | 138,891 |
| Licensed Mariners | 85,000 | 95,789 | 99,023 | 102,100 | 145,292 | 147,937 |
| Continuity Status | *** | *** | *** | *** | 7,133 | 15,331 |
| Unlimited Deck License | 8,721 | 9,178 | 9,171 | 9,200 | 11,524 | 13,271 |
| Unlimited Eng. License | 9,680 | 10,500 | 11,925 | 11,500 | 13,271 | 17,106 |
Source: U.S. Coast Guard / (***) denotes data not then available.
During that same era, the number of privately owned/operated U.S. flag blue water hulls plunged to 181 with only 99 of those Jones Act eligible. Hence, a nation whose U.S. merchant fleet consists of 40,000 vessels, 99.5% of which can be considered brown water, no longer needs a robust supply of unlimited tonnage, licensed mariners. Or, does it?
At the Massachusetts Maritime Academy, efforts are already underway to adjust the school's focus on future mariner education. Fully one-third of all deck graduates now leave Buzzards Bay with tug endorsements, and all deck license candidates (with a nod to brown water opportunities) are required to take three credit hours of diesel engine curriculum. That's no accident. It wasn't too long ago that the Military Sealift Command (MSC) offered employment to as much as 25% of MMA's graduating class. No more. Only a handful of cadets were interviewed and offered employment in 2015. The class of 2016 attracted no MSC employment offers.
Other SMA's – SUNY Maritime in particular – boast an increasingly robust workboat training scheme. It is the right thing to do for so many reasons, but the seismic shift comes with risk – and consequences.
With 61 ships in a reserve operating status (ROS), Marad remains deeply concerned about the nation's ability to staff those vessels. Contrasting sharply to DHS numbers, Marad estimates that there are ~33,000 credentialed unlimited mariners, including unlicensed ratings. That's enough, says Marad, to float a credible sealift response to a conflict, for just three months. That estimate is arguably Marad's most compelling reason to keep the U.S. Merchant Marine Academy open, despite the recent spate of self-inflicted wounds at the nation's only federal maritime school.
Actually, the problem may not be whether there are enough mariners, but instead, whether enough with proper qualifications exist to competently man available tonnage. Gone are the days when deck officers could walk down the gangway of a boxship and directly onto a tanker. The advent of STCW ended all of that. From the engine side of the equation, almost one-half of ROS ships are steamships, an engineering discipline in short supply in the motorship era.
The so-called mature 'graying' mariners aren't retiring fast enough to keep (impatient) younger professionals hanging around until they do. That's not just an SMA problem. USMMA graduates need to apply for waivers when they can't meet sailing requirements. We asked Marad how many had been granted for the class of 2016, but that number was not made available. That number would be a telling statistic. If you have it – send it to me!
Lurking just over the horizon is the need for new SMA training ships. This actually may be the real crisis. Most if not all of these platforms – loaned by Marad – will reach the end of their useful lifespan within a decade. There just aren't any hulls left in the reserve fleets to replace them. A fit-for-purpose, series build replacement fleet of training vessels – dubbed the National Security Maritime Vessel or NSMV – is being designed and contemplated, but that cost could exceed $1 billion for five vessels at a time when a single desperately needed icebreaker hasn't yet been funded. Nevertheless, and without ships, most SMA kids can't get the sea time necessary to earn a license.
Separately, the SMA move to satisfy workboat demands isn't making Marad happy, either. Marad expects ROI on those vessels – in the form of blue water mariners. If they don't get it, there isn't any point in loaning ships or for that matter, building new ones.
Other Variables: a steady drumbeat
The rapidly developing blue water employment situation (or lack thereof) likely has its own impacts on the Jones Act fleets. Not all of it is good news for U.S. mariners. For example, I have it on good authority that at least one offshore operator is no longer reimbursing mariners for their flights to and from home when joining or departing from their scheduled rotations. For Gulf Coast domiciled mariners working in the GoM, it probably isn't that big a deal, but I am also told that the new policy has substantially more impact for employees who choose to live in more distant, remote and rural areas.
The same firm won't pay for STCW courses required to upgrade one's ticket. The cost of these courses can be rather dear. I'm also told no one is yet walking away from a $140K job because of it. The operators know this. Everyone is cutting costs, so it seems.
Separately, it wasn't too long ago that Liberty Maritime's reflagging of a new addition to their fleet prompted an 'informational picket' by maritime union members from MEBA, who stated, "Liberty has ignored the MEBA contract and chosen to crew the Liberty Peace, a new ship to be operated under U.S.-flag, with officers not affiliated with MEBA." Not so, says Liberty Global Logistics LLC (LGL), who weighed in on the matter. In his own prepared comments, Liberty's Bob Wellner said, "The MEBA agreement with Liberty Maritime only covers dry cargo vessels which are enrolled in the Maritime Security Program. The Liberty Peace will not be enrolled in MSP and will therefore not be covered by the existing agreement."
Who is right? That's not for me to say. But, the spat illustrates well that operators in a market flush with labor (and short on billets) have options. MEBA bills itself as the nation's oldest maritime labor union, but they are also just one of many.
Elsewhere, the International Organization of Masters, Mates & Pilots (MM&P) recently announced that the National Labor Relations Board (NLRB) had issued a complaint against Pasha for violations involving two newbuild containerships. Specifically, MM&P alleged, and the government apparently agrees, that the National Labor Relations Act and its collective bargaining agreement (CBA) require Pasha to provide documents for MM&P to review and study before vessel construction begins so the Union can confirm that the vessels comply with the living standards set forth in the CBA. Round one of the battle goes to MM&P, I suppose.
I honestly had never heard of such a thing. I asked around. A senior manager at a U.S. flag operator – not Pasha – told me (answering the question: does an operator have to provide this proprietary information?), "No they do not, but if a U.S. flag owner is smart, he will send final plans to the union to be sure that everyone is happy. Otherwise, it will cause headaches (and possibly cost money) later."
We also reached out to MM&P President (Captain) Don Marcus for his perspective on this latest tempest in a teapot. For his part, Marcus was unapologetic about demanding the newbuild documentation and said that the union almost always asks for it in the case of a newbuild vessel. The practice, he said, ensures that he and his team can properly protect his mariner members and that all vessels with MM&P members on board are built to satisfactory living standards. No one can say that Captain Marcus isn't advocating for his people wherever and whenever possible.
Finally, I asked a U.S. master mariner with 30+ years of experience in a union environment, the exact same question. This individual replied, "Can't say I have [heard of such a practice] but companies have been known to skimp on certain standards. CBA or otherwise." That answer got me to thinking – and I'm drifting off message here. I do that occasionally.
I can talk about 'living standards' all day. For example, does anyone really think that a U.S. flag operator – in a post MLC 2006 world and with ABS habitability guidelines in place – would skimp on living standards? I don't. That said; and back in 1982, I concede that I sailed on a brand new tanker on the Gulf Coast that, despite the considerable height of the aft house, had no elevator. Trust me on this one: you didn't forget a tool in the morning on the way down to work. I was later told that the lift had been part of the original plans, but had been scrubbed due to cost. I'm guessing you couldn't get away with that today.
Actually, my favorite 'living standards' story also comes from my experience sailing in the mid-1980's. Rotating regularly to and from – let's just say it right out loud – a 40+ year old, rust bucket of a chemical carrier, we didn't expect much in way of living accommodations, and we didn't get it. In fact, your primary responsibility (as Second Mate on the midwatch) when transiting the U.S. Gulf of Mexico in the dog days of summer was to quickly run [read: sprint] down two flights of stairs from the bridge outside the forward house [when the A/C unit breaker kicked out] to reset it before (gasp!) the old man woke up in a sweat. And, heck, nobody wanted that. This was something that occurred quite regularly.
When it (the A/C) was occasionally operating correctly, the unit did a decent job cooling the accommodations, but not the bridge, where the Radars and other electronics put out too much heat to keep up with it. It was miserable. You learned to put up with it and it was just a fact of life. Eventually, and to my great surprise, the company got it fixed. I discovered this immediately upon return from a 75-day vacation period. Up on the bridge, sifting through the chart folio and the mountain of new Notice to Mariners (younger mates: see me to find out what this means), the new A/C unit cascaded powerful jets of chilled air into the chart house. I almost needed a sweater. Heaven.
That night, we sailed from port after loading our 22-parcel cargo of nasty chemicals and gasolines. The next day, when the old man wandered up to the bridge for his hourly cigarette fix and a cup of coffee, I mentioned the development and heaped great praise upon my employers. He looked at me as if I was certifiably crazy, shook his head, exhaled a huge plume of blue smoke and then deadpanned, "Mr. Keefe, that air conditioning upgrade has absolutely nothing to do with YOU, or me, for that matter. The Radars keep overheating and the company is tired of paying for new circuit boards and tech visits." Oh.
This would also probably be a bad time to tell today's union mariners that this same chemical tanker sailed for two years while I was on it with a wringer washing machine. It's okay if our current union members don't know what that is. And hey, sometimes, the dryer even worked. Mostly, our staterooms sported clothes lines stretched across with damp clothing hanging out to dry. Fortunately, the lousy A/C helped speed along the drying process.
'Living Standards,' indeed. You have to wonder if today's unions pay as much attention to some of the tired old tonnage still running around in coastwise trades as they do to a vessel that hasn't even seen the keel laid. The Horizon vessels formerly in the Puerto Rican trades immediately come to mind. But, I'm sure that those 40-year old hulls had living standards every bit as good as their environmental footprints that strictly adhered to the local ECA rules. Because we never heard a peep about CBA living conditions on those hulls. Sure: let's go with that.
Back on Track: Looking Ahead
The nation's six state maritime academies and Kings Point have collectively pumped out almost 8,000 licensed mariners in the past nine years; most of those unlimited, blue water tickets. Over a similar time frame, the nation's credentialed unlimited tonnage mariner pool swelled to 30,377 tickets. And, even if as I am told, that pace of credentialing slows due to the tepid job market, it isn't going to be an easy five years for any blue water mariner looking to go to sea.
Academy Graduates & Licenses: a nine-year grand total …
| | | | | | | | | | |
| --- | --- | --- | --- | --- | --- | --- | --- | --- | --- |
| 2008-16 | | CMA | Maine | Mass. | Michigan | SUNY | Texas | USMMA | All |
| TOTALS | Graduates | 1,554 | 1,669 | 2,610 | 291 | 3,124 | 2,916 | 1,885 | 14,063 |
| | Licensed | 1,015 | 1,052 | 1,125 | 287 | 1,706 | 588 | 1,885 | 7,837 |
| | Non-Lic. | 539 | 617 | 1,485 | 4 | 1,253 | 2,328 | 0 | 6,226 |
Source: Marad & MLPro archives
Marad Chief Buzby insists that we are going to need every one of those blue water mariners in times of crisis, and I believe him. And, we should build those NSMV's, especially since there are simply no replacement hulls left to replace the rapidly aging fleet currently in service. Those vessels do a lot more than just train mariners; they respond to critical emergencies on a regular basis. The past year was a perfect manifestation of that fact. Let's assume, for one minute, that those vessels are going to get built. That will also take time. What happens in the meantime will make all the difference.
An easy analogy for anyone watching the current blue water situation play out is to look back to the collapse of the oil patch. No, not in 2008; I'm talking about 1985. As entire neighborhoods emptied out in Houston, so too did a large portion of the talent from the energy sector. The majority of those who got laid off found something else to do, and most never came back. They simply didn't have five years to waste while awaiting the price of crude oil to rebound from $2 per barrel. Unlimited tonnage mariners now face similar decisions.
Sure, there is and has been a healthy Jones Act fleet renewal program in the past ten years, and to a certain extent, those efforts continue today. But those older vessels aren't being replaced on a one-for-one basis. Bigger tonnage and deeper ports allow for greater economies of scale, while the advent of a robust inland pipeline system has eliminated the need for scores of other coastwise tankers. And, where tankers are needed, the era of the ATB has most definitely arrived; with faster, bigger and more flexible hulls being delivered in sequence. Those ATB's also require far less in manning requirements – a key reason for their proliferation.
Although some stakeholders point to the "graying" of the credentialed mariner pool as an indicator that better times are just around the corner, older mariners aren't packing it in nearly as fast as their younger replacements would like. Just maybe, those private $30,000 medical insurance annual policy premiums with $18,000 deductibles have something to do with it. And, like it or not, the employers are now in the driver's seat. The pendulum swings both ways and according to everyone I've talked to, it has decidedly come back (hard) the other way.
No one asks me for any advice, but I'll give it anyways. If I was in charge of labor negotiations (and thankfully, I am not), I would today be focusing far more on mariner head count than I would be on breaking out the measuring tape to make sure the squash court on the second deck is built to international dimensions. The late (Captain) Tim Brown, longtime President of MM&P and a much respected individual by all who knew him, once told me, and I quote, "Joe, the mark of a good deal is one where everyone walks away a little bit unhappy." Amen.
I have a feeling there's going to be more than a little bit of unhappiness in the short term. And, looking ahead, it really doesn't matter what side of the equation that you are on: owner, operator, mariner, union, sealift stakeholder or anyone else on the waterfront. That pain will be shared equally by all. That's because today's collective domestic Jones Act fleet has a lot more to worry about than whether a certain Senator from Arizona gets up tomorrow morning on the wrong side of bed. A short term mariner surplus is about to develop into a serious manning crisis. You wouldn't think so, looking at the raw numbers, but it is inescapable. The only question left is what can we do about it? – MLPro.
* * *
Joseph Keefe is a 1980 (Deck) graduate of the Massachusetts Maritime Academy and lead commentator of MaritimeProfessional.com. Additionally, he is Editor of both Maritime Logistics Professional and MarineNews magazines. He can be reached at [email protected] or at [email protected] MaritimeProfessional.com is the largest business networking site devoted to the marine industry. Each day thousands of industry professionals around the world log on to network, connect, and communicate.