SITREP: USMMA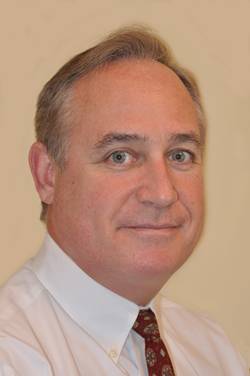 The real issue hasn't yet been addressed. Is it too late?
Amidst the uproar that immediately followed the U.S. Maritime Administration's curious decision to suspend the 'sea year' training for a subset of Kings Point cadets, USMMA alumni, parents, the maritime industry, and other interested stakeholders have all thrown around various theories as to what happened, why Marad has taken the course it has chosen, and what can be done about it.
Unfortunately, until now, it really didn't matter what anyone else thinks. And, it should be apparent to everyone that Marad is going to do what Marad is going to do – whether you like it or not. Or, maybe not. That's because a letter sent from 13 members of Congress, addressed to the U.S. Department of Transportation, its Maritime Administration and the Academy itself was made public today. It seems that Congress (also) has questions, and now, they are demanding answers.
A Weak Case for Serious Business
The U.S. Maritime Administration would have you believe that the crux of the academy's woes stem from sexual assault and harassment of Kings Point students while at sea during their regularly scheduled, typical training rotations on commercial U.S. flag merchant ships. Indeed, Marad has painted the industry with a broad brush that says that large numbers of students will be sexually assaulted if the program had continued. The facts would suggest otherwise.
In this case, parsing the numbers is anything but easy. Nevertheless, it is a fact that in the 2014 surveys, female midshipmen at the Merchant Marine Academy reported that only 12% of all incidents of sexual harassment came from a person not affiliated with DoD, DHS and/or DOT (for example, USMMA and/or Marad). Hence, the balance of these incidents took place either at the academy or while in the care of government personnel. Moreover, the surveys reveal that more than 75% of attacks were committed by other midshipman.
The sticky part is that the actual numbers (tough to come by within the official reports) further accentuate the thesis that the problem does not reside at sea. In fact, if as much as 12% of sexual attacks took place as a result of contact with non-government personnel, then the maximum number of women who could have been assaulted at sea is two. Beyond this, we get no further guidance on where the attacks might have taken place when the female midshipmen were off campus. Sure: it might have been on board a ship. It is just as likely that it happened at the hardware store or at the movie theater. We just don't know. And, neither does Marad.
Make no mistake: I strongly believe – and so should you – that even one incident is one too many. That said; it is clear that these students are safer while on board the garden variety U.S. flag merchant vessel than they are when they are sleeping in their own dormitory on campus at Kings Point. That's what the numbers tell us. Marad owes these shipping companies, their merchant mariners and the midshipmen themselves, an unambiguous apology. I wouldn't hold your breath waiting for it.
ROS: Ridiculous Onboard Stupidity
Also in the wake of the 'sea year' stand down, the folks at Kings Point are busy throwing a lot of paint on the wall, hoping something will stick. Part of the 'solution' that Marad is implementing (in an effort to make sure all of the impacted cadets get their required sea training) is to place as many as possible – whatever the system will bear – on board so-called Ready Reserve Force (RRF) Reduced Operating Status (ROS) vessels that are operated by the U.S. Government. In general terms, ROS can mean a lot of things. Mostly, it means that the vessels are sitting alongside a pier somewhere, possibly on shore power, possibly 'lit off,' but supposedly ready to go at a moment's notice. In theory, crews drill to ensure that when the time of emergency does come, the vessel can get up and running and off the pier in "X" number of days or even hours.
A licensed engineer that I know and trust has told me more than once that duty aboard this type of vessel can be enormously valuable, especially when the operator is bringing the engine up and down, lighting off and performing similar tasks. In the optimal situation, it probably teaches the aspiring engineer far more than he or she would learn if their cadet time was spent mesmerized in front of a readout screen during a monotonous, one-after-the-other, endless set of sea watches. But, there's no guarantee that this will be the case. It is also unlikely. For deck cadets, it is a different ball of wax altogether.
Gangway watch on a ship operating on shore steam or power isn't of any value to any deck cadet. In my day, I suppose, they would have sent you to purgatory on the bridge to correct chart after chart until the work day was up or you cried yourself to sleep; whichever came first. Nowadays, I'm told that the task amounts to a push of a button for the download. Of course, there are always fire extinguisher serial numbers to catalogue and pencils to sharpen. ROS 'sea time' for deck and (probably) engine cadets is a colossal waste of time. Marad knows it and the desperate act of finding somewhere to send these kids so that it looks like someone is doing something about the problem is simply shameful. Beyond this, will the U.S. Coast Guard even accept time spent on board ships that don't go to sea as valid sea time credit?
Bottom Line: end of the line …
As entertaining as all of the drama may be, it all means very little when it comes to the big picture for the nation's only federal merchant marine academy. That's because most of the public statements and decisions emanating from Marad and the USMMA are likely meant to mask the underlying problem(s) represented by both the USMMA Service Academy Gender Relationship (SAGR) Surveys and the Middle States Commission on Higher Education (MSCHE) Accreditation Report. Both documents certainly paint an unflattering portrait of what is transpiring at the academy – but not what might be occurring at sea.
In the first report (SAGR), it has been shown that sexual assaults have over time decreased in all of the federal service academies except Kings Point, in particular during the period 2012-2014. The MSCHE accreditation reports also makes note of this issue, while also pointing out that the academy was (and still is) failing in at least 5 of 14 'standards' by which the accreditation body judges all schools. The MSCHE report also points to leadership failures at the academy. The academy's response to all of this is to discontinue the traditional training which the school has become known for, without even first devising a plan to replace that critical aspect of the curriculum with a viable substitute. That probably adds (at least) one more failing grade to the aforementioned five.
The official word came down in June (Academy leadership knew as early as April) with a letter intended to "warn the institution that its accreditation may be in jeopardy because of insufficient evidence that the institution is currently in compliance with Requirement(s)."
I have been asked by many stakeholders – parents, alumni and industry personnel: what is happening at Kings Point and why? For my part, I must admit to being simply baffled. There is no apparent rhyme or reason behind Marad's handling of the school's affairs over the past five years and I can further see no progress being made to improve the school's accreditation score in the precious little time they have left to fix the problem(s).
On the other hand, I can think of one thing that might start the school – and Marad – back on the right course: send the kids back to sea where they belong. The numbers show (a.) that's where they are the safest, and (b.) that the sexual assault / sexual harassment problem has little or nothing to do today's hard working, professional mariners who are toiling on commercial platforms. All of that, however, makes too much sense.
Sea time may very soon be the least of any USMMA midshipmen's problems. You have to wonder whether the school will even exist in 24 months. Reading today's letter, it is clear that even Congress has its doubts. acta non verba. Deeds Not Words. That's the beloved motto of the United States Merchant Marine Academy. It's a good one. It should apply to everyone. Right about now the midshipmen could use a little more of former, and less of the latter, from leadership that has left a once-proud college rudderless, adrift and in grave danger of foundering. – MarPro.
* * *
Joseph Keefe is the lead commentator of MaritimeProfessional.com. He is a graduate of the Massachusetts Maritime Academy (1980 / Deck). Additionally, he is Editor of both Maritime Logistics Professional and MarineNews print magazines. He can be reached at [email protected] or at [email protected] MaritimeProfessional.com is the largest business networking site devoted to the marine industry. Each day thousands of industry professionals around the world log on to network, connect, and communicate.