Ideal Intermodal Advice for Mr. Trump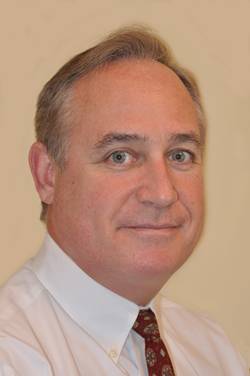 It is tempting to close out the calendar year with a particularly exciting blog topic. Ballast water technology approvals, the merchant marine academy accreditation follies, or perhaps, a lively Jones Act discussion – these all come to mind. Instead, I want to finish by offering up a simple piece of advice to our now-confirmed, incoming President. And, if you were looking for fireworks, I'm afraid it just isn't all that complicated – or at least, it shouldn't be.
It is a crying shame that I had to travel all the way to Hong Kong to get this sort of information, but you don't have to. Or, maybe you can call one of all those folks who threatened to move to Canada during our recent elections to get the 'skinny' on what it takes to run a real intermodal supply chain. But, just in case nobody really did flee the country, I've got the lowdown right here on Maritime Logistics Professional's web site. Chill the New Year's champagne a little early – victory for the domestic U.S. waterfront is right around the corner.
At a logistics trade event in Hong Kong over Thanksgiving week (after all, good logistics waits for no man and if we expect our mariners to operate 24/7/365, then we should do the same) I listened in on as many good presentations and panel discussions as I have heard at ANY trade show, in any place, in all the time I've been covering the waterfront. Right up there vying for first prize was a delegation from Canada that included five stakeholders representing the full spectrum of the intermodal equation. Logistics, terminals, ports authorities, rail – you name it – they were all there. And they spoke eloquently in sequence, with one voice, about what comprises the ideal supply chain.
More significant was what they did not talk about. There was no infighting about which mode of transportation was better, which one was greener, which one was less expensive and all the rest of it. In other words, it was a discussion that you rarely hear in the lower 48. That's because the overriding message that all five speakers brought on their 16.5 hour flight from this side of the pond was that each and every one of them was only as good as the part of the supply chain that followed them. Let me say it again: Any mode of transportation is only as good as the one that follows it in the supply chain.
As their cogent discussions played out, I couldn't help but wonder what might happen in the United States if we followed the same sort of business plan. Or, maybe I was just punchy from the 12 hour time change. You see, back at home, we spend more time trying to defeat the other mode of transportation than we do trying to seamlessly weave the trucks, ships, barges, railroads and pipelines into a single, enormously efficient supply chain. And if they can do it up in Prince Rupert Sound, so too can we.
Safely back home in the United States, I hit the road again and this time, on that magnificent supply chain choker known simply as I-95, I got the opportunity to spend more than two hours stuck underneath Baltimore Harbor in the 1.7 mile, eight-lane Fort McHenry Tunnel. If you've never done it, I don't recommend it. But if you do, it is a wonderful place (107 feet below sea level) to conjure up your next article while inhaling the rich aroma of a couple thousand idling vehicles. It is a decidedly Tier ZERO environment. And, let me just add here – a big 'shout out' to the Maryland DOT for their efficient handling of the crisis. But, I'm drifting off course.

Also following that Asian trade show (and my I-95 follies), I returned to bravely face the holidays with the in-laws. It is harder than it sounds. We fired up the aging family SUV and roared up to Cleveland where one of my wife's family members spoke excitedly of "the promise of infrastructure spending, tax relief and all the rest of it, once we got by the inauguration." It all certainly sounds good, doesn't it? But, we've been down that road before and indeed; we've spent the last eight years pouring concrete to the detriment of the nation's harbors, ports and waterways. Sure, the latest WRDA language promises a more streamlined allocation of funding for all the right places, but the devil is always in the details.
Actually, I have a better idea. It isn't a new one, by any stretch of the imagination. Wrapped loosely around that crazy Canadian idea that we all ought to work together, I can think of no less expensive, more impactful action for these United States than the elimination of the shortsea leg of the Harbor Maintenance Tax (HMT). In simple terms, no one in their right mind is going to pay that tax twice to move a cargo domestically by water. That ad valorum tax based on the value of the cargo and paid by the shipper makes it uneconomical to ship the cargo coastwise, something that would greatly reduce the congestion that crowds our highways. It always has – much to the delight of long haul truckers and the railroads that actively fight to keep it in place – and it always will. Unless it is repealed.
But, the long term benefits of a vibrant shortsea shipping program go far beyond a revived 'niche' Jones Act shipping trade (where smaller boxships collect cargo from deep draft harbors and shuttle it to shallow draft ports), or the robust shipbuilding boom that would naturally follow, to satisfy that need. Circling back to infrastructure, the effort is all about reducing the wear and tear on our roadways and bridges. That's because the less we need to spend on repairing the roads, the more we'll have to upgrade our ports. It is simple math. And, the beauty of all of that is that it doesn't cost us a penny to repeal the shortsea HMT, because we are getting next to nothing in terms of financial reward from it in the first place.
Under my Utopian intermodal supply chain, truckers and shortsea shipping would peacefully coexist in a mutually beneficial world where niche-class Jones Act boxships take pressure off the long haul routes, produce short haul trucking jobs aplenty at the cargo's ultimate destination, the truckers can go home every night, and the nation's highway grid requires far less in way of maintenance dollars. On the rail side, we already see ports like Charleston, SC recognizing the value of inland rail ports to do the very same thing.
A Little Advice for Mr. Trump
The Canadians have it right. Our supply chain will never be any better than the least efficient mode in the equation. And here in the States, that paints (at the moment) a pretty grim picture. Whether you are looking at trains moving at an average speed of nine MPH through the rail yards of Chicago, huge barge tows delayed by failing 50-year old locks, or an idling trailer truck stuck in the Fort McHenry Tunnel, you don't have to look very far to confirm that reality.
The new President can achieve his lofty infrastructure goals, mostly without spending another penny above and beyond what is already being allocated. But not unless the shortsea HMT is repealed and at the same time, all transport modes – rail, pipeline, barges and ships and trucking, too – come to realize that we're all in this together. Until then (and in the immortal words of then-Presidential candidate Ross Perot), that "giant sucking noise that you hear" is the sound of 40-foot containers (that should be going though U.S. ports) sliding smoothly through Canadian ports in the Pacific Northwest.
Further south, the same calculus – with a slightly different twist – is also in play. In the port of Freeport, Bahamas, a natural deep draft port and box terminal is already gearing up to be region's post-Panamax port of choice. That's not because they'll be any more efficient or better at what they do than any of our U.S. East Coast ports. They probably won't be. But, what they will have is a foreign port – minutes from our East and Gulf Coast shores, and no shortsea HMT tax to hinder a robust coastwise niche trade. They are already efficiently scanning each and every container that crosses the docks (in less than two minutes each). I am a proud and vociferous Jones Act supporter, but it is also fair to point out that a Bahamas shortsea shipment also won't have to use more expensive Jones Act tonnage to do it. Let's not make it any easier for them.
Instead, let's keep it simple: repeal the shortsea HMT. Then, let's recalibrate the intermodal abacus. I'll bet you 'dollars to donuts' that it looks a whole lot better. It is worth a try. This is a good time to remember yet another presidential candidate's recent words, when he asked simply, "What do you have to lose?" – MarPro.
* * *
Joseph Keefe is the lead commentator of MaritimeProfessional.com. Additionally, he is Editor of both Maritime Logistics Professional and MarineNews print magazines. He can be reached at [email protected] or at [email protected] MaritimeProfessional.com is the largest business networking site devoted to the marine industry. Each day thousands of industry professionals around the world log on to network, connect, and communicate.