Staying ahead of the game: How to create a competitive maritime industry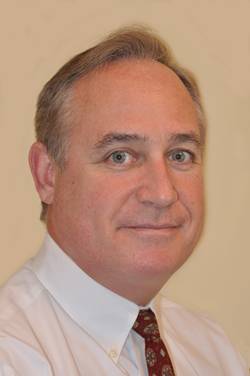 Examining the coming changes to the global maritime industry at the Danish Embassy.
On Tuesday, March 5, the Danish Embassy in Washington, D.C. organized a panel debate which was entitled, "Staying ahead of the game: How to create a competitive maritime industry." Taking place at the Danish Embassy, I was asked to moderate the panel discussion. What followed was one of the more interesting events – and I attend dozens annually – that I have been a part of, in the recent past.
In a nutshell, the purpose of the event was to encourage frank discussion of how to create a competitive maritime industry in today's world and, just as importantly, to determine what this will demand of authorities in a sector that is facing massive pressures and change, especially in terms of new technologies, digitalization, new business maritime areas above and below sea level and a greening of the shipping sector – all affecting the maritime work force and the competencies which will be necessary in the future.
From the outset, Malte Søndergaard, Maritime Advisor at the Danish Embassy, made it clear that the event was not intended to be a venue to debate national security – something which is often the focus of maritime debates inside the Beltway – but of course, the words 'Jones Act' were uttered more than once during the two-hour discussion. That was inevitable. Nevertheless, a frank and open discussion did evolve, centering on the substantial changes happening in the global maritime industry and especially of how maritime nations – like the US and Denmark – should adapt to these changes if they want to be competitive and grow the jobs and economic value created by fostering a competitive maritime industry.
The assembled panel consisted of a four subject matter experts, who weighed in on a raft of questions, after each led off in sequence with an opening statement. This was followed by a moderated debate on more specific questions, and then, the audience was given the opportunity to ask questions.
Headlining the event were Mr. Andreas Nordseth, Director General, Danish Maritime Authority, Mr. Jeff Lantz, Director for Commercial Regulations and Standards, US Coast Guard, Mr. Scott Borgerson, CEO, CargoMetrics, and Mr. John Butler, President & CEO, World Shipping Council. The audience was comprised by a mix of representatives from federal authorities, executive branch, Congress staffers, think tanks and various industry stakeholders.
All told, the approximate 70 attendees hailed from a diverse group of stakeholders; extending from the U.S. Maritime Administration, Department of Transportation, Department of State, U.S. Coast Guard, U.S. Environmental Protection Agency, Department of Homeland Security, Federal Maritime Commission, U.S. Army Corps of Engineers, U.S. Department of Commerce, The White House, and notable government and private industry stakeholders from as many as ten different nations.
For my part, and after kind introductions from Acting Ambassador Henrik Bramsen Hahn, I kicked the discussion with opening remarks. Setting up the discussion to follow, I offered, in part, "Locally, the United States is, at its very roots, an island nation. That said; trying to convey that reality to the average citizen in the heartland is another thing altogether. Globally, and while that metric is much more obvious, especially given the size of the international deep draft, blue water fleet, there still exists a disconnect between day-to-day economics on the water and what it takes to run a safe, solvent and efficient supply chain. It will get even harder in the years to come. That's what we are here to talk about today.
"Arguably, the global supply chain is today as efficient and diverse as it has ever been. That won't be good enough in the years ahead. Far reaching changes lurk just over the horizon; some related to the environment, some as a direct function of new technology that has arrived on the waterfront like never before. And, there are social forces which will also impact what happens next."
Following their opening statements, the panelists considered the following questions and challenges:
The environment: The goal of eventually achieving so-called 'green shipping' or (carbon neutral / zero emissions by 2030) is one of the more difficult challenges facing global shipping. Indeed, the IMO 2020 deadline for achieving cleaner emissions is just over the horizon. How do we get there – on an even playing field and without bankrupting commercial shipping in the process? For example, the U.S. State of California says that its ports should be emissions free by 2030. China says its emissions will PEAK around the same time. IMO and EPA pressures on local and global shipping are enormous. Is this pressure fair and is it uniformly distributed? Arguably, the low hanging fruit has all been picked. How much more progress can we expect, how quickly should that come and who should decide what is enough and when it should come about?
Industrialization 4.0 – Digital / IoT / cyber fears: the maritime industry, one that is not known for being an 'early adopter' of anything new, and a place where progress for many decades was defined in terms of the length or deadweight tonnage of a vessel, is on the cusp of the digital age. This comes with promise, it comes with risk and it won't be fully realized without a lot of sweat equity and buy-in from the highest levels. How do we get there – safely?
Autonomous Vessels: They are not coming. Indeed, they are HERE. Unified and consistent rules that work locally and globally must be collaboratively assembled. Additionally, we must recognize that autonomous vessels don't eliminate jobs, but they do create new and different roles. Tomorrow's mariner will not be the same person who is on board today. We cannot expect that they will emanate from the same mindset, the same demographic or that they will be educated in the same manner that exists today. Panelists were asked to weigh in on what will come next, who will shape that policy, how and why?
Framework conditions (tax, regulation, etc.): the perception remains that framework conditions – globally and locally – produce inequities that impact fair trade. Cabotage and government subsidies, unequal tax schemes, among them. In an era where free trade is openly being (re)negotiated, what could better be done to level the playing field?
Public service to the maritime sector: Possibly the biggest challenge for the maritime industry is to properly define its role in the world today, convey the importance of what it accomplishes and make sure that the regulators, governments and the general public understand that without this industry, the world cannot move forward. But, there are too many voices – tankers, bulkers, passenger vessels, barge and tugs, ports, mariners, charterers, individual flag states, the list is exhaustive. How do we combine that collective message to get more accomplished, and to create that 'competitive maritime industry?' The U.S. employs Marad as its 'cheerleader.' But, is that model enough and what more in advocacy do we need? What's the international perspective?
Level playing field (international regulation of the sector + free and fair competition): IMO vs. USCG harmonization (BWTS / MLC 2006 / etc.): Arguably, there is no tougher issue on the waterfront to resolve. International protocols often if not always require U.S. congressional approval in order to become one. MLC 2006 is a good example. The Law of the Sea Treaty is another. Also in the discussion, the difference between U.S. rules in terms of emissions (IMO Tier III vs. EPA Tier IV and/or USCG BWTS approvals vs. IMO standards. How can we meld these rules to create a uniform system? Is it even possible? Should we try?
A lively Q&A followed the panel discussion, and it was clear that the morning had invoked considerable thought to complex subjects, and my discussions with attendees in the informal reception that followed showed that this type of dialogue should not be a one-time event. Rather, an annual gathering that assembles the players from all sides of the global maritime community would be of great value.
I was grateful to be even a small part of it, and I hope that it happens again. – MLPro.
* * *
Joseph Keefe is a 1980 (Deck) graduate of the Massachusetts Maritime Academy and lead commentator of MaritimeProfessional.com. Additionally, he is Editor of both Maritime Logistics Professional and MarineNews magazines. He can be reached at [email protected] or at [email protected] MaritimeProfessional.com is the largest business networking site devoted to the marine industry. Each day thousands of industry professionals around the world log on to network, connect, and communicate.