DHS Jones Act Waiver: Addressing the Unknown
DHS extended the Jones Act waiver to September 22 and broadened the geographic area covered, but many scope questions remain unanswered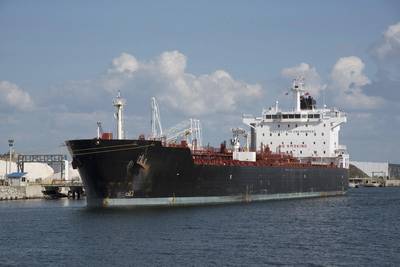 By J. Michael Cavanaugh and Eric Lee

Acting Secretary of Homeland Security Elaine Duke has issued an extension of the original September 8 Jones Act waiver to September 22. The extended waiver, dated September 11, 2017, but only recently posted by the U.S. Department of Homeland Security (DHS), allows foreign or U.S. non-coastwise eligible tankers and barges to carry refined petroleum products – including gasoline, diesel and jet fuel – between U.S. ports in response to hurricanes Harvey and Irma, provided the vessels are loaded by September 22, 2017.
The Secretary has also significantly expanded the geographic scope of the waiver. The original waiver covered shipment of products from "New York, Pennsylvania, Texas, and Louisiana to South Carolina, Georgia, Florida and Puerto Rico." The expanded waiver covers shipments of products from "New York, New Jersey, Delaware, Maryland, Pennsylvania, New Mexico, Texas, Louisiana, Mississippi, Alabama and Arkansas to Florida, Georgia, South Carolina, North Carolina, Virginia, West Virginia and Puerto Rico."
One of the major unknowns about the original waiver was whether it was limited to vessels physically loading and discharging in a port located in one of the named states, or if it extended to vessels loading cargo that originates in or is destined for a named state but is physically laden to or discharged in another state not on the list. The addition of several states that have no deepwater ports (e.g., Arkansas and West Virginia) and that have no marine ports at all (New Mexico) strongly suggests that the cargo origin rather than the state of the load port is what governs, but this is not expressly clear.
Many interested parties have raised the foregoing questions and others in calls and emails to DHS and U.S. Customs and Border Protection (CBP), but there have been no answers yet.
Other pending questions for interpretation of the scope of the waiver include whether "laded on board a vessel through and including September 22" means that the cargo has to be completely received aboard before midnight local time on the last day. If the vessel timely commences loading and continuously loads cargo, but the loading extends beyond midnight, will the vessel still be in compliance? Also, if a vessel arrives at the load terminal before September 22 and gives notice of readiness with reasonable time to load before the end of the waiver period but due to weather, port congestion or other circumstances beyond the carrier's control, the vessel cannot get alongside and commence lading before the end of the waiver period, will the vessel still be in compliance?
CBP has also issued two administrative bulletins – a Jones Act Waiver Guidance Update and an Update for Vessel Entrance and Cargo Clearance of Jones Act Waivers – asking persons seeking waivers or who have already booked non-Jones Act vessels in reliance on the waivers to contact CBP, but these notices do not provide any details as to CBP's interpretation of the current waiver terms and conditions
The Authors
J. Michael Cavanaugh co-chairs Holland & Knight's Energy Team. His practice includes representation of clients in project development transactions, principally in the areas of technology and infrastructure, including energy and utilities, transportation and communications. He represents both buyers and sellers in corporate and asset acquisitions and restructuring transactions. He also assists clients with international commercial transactions, including sales and distribution, joint ventures, trade regulation and establishing overseas branch operations.
Eric Lee is a supply chain, logistics and transportation attorney in Washington, D.C. He has a practice that encompasses a broad range of complex international and domestic regulatory, commercial, and corporate matters, principally in the transportation, trade and energy sectors, including the associated businesses for each sector and end-to-end across all nodes and modes. Lee assists clients with direct, 3PL and 4PL transportation, logistics, distribution and supply chain projects and transactions, including service contracts, operating agreements, corporate and asset acquisitions, asset reallocation and transfers, and related corporate and commercial transactions. He also assists clients with international operations and business ventures, negotiating and drafting frontline office agreements, planning and implementing corporate structures, multiple jurisdiction compliance, related finance and creditor matters and other issues commensurate with these industries.