Three for the Money (Yours)
The U.S. Coast Guard is currently bandying about three different regulatory issues, in various drafts and forms. These include the certification of ballast water treatment technologies, the final wording of the so-called "subchapter M" rules for inland vessels and now, a draft NVIC circular regarding the MLC 2006 Code. Chances are; at least two out of three will cost you (a lot of) money.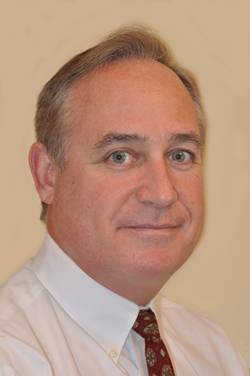 This week, I was at a loss for what to write in this column until I saw a little snippet advising that the U.S. Coast Guard was trying its hand at the new, so far mostly mysterious Maritime Labor Convention (2006). And, that's what they are supposed to do. It also dawned on me, however, that MLC represents just one of three simply huge regulatory overhauls confronting industry and indeed, those who will be tasked with ensuring that those regulations will be properly enforced.
While each of the new regulations tend to affect and focus on a different demographic of maritime operators, if you've got a fairly diversified fleet portfolio, you may be looking at compliance with all three. Any one of three could break the bank for a smaller operator; the weight of all three will be daunting. But, think about it: you've got a transportation and energy related outfit, with a bunch of workboat hulls teetering on and around the 79-foot mark, with a small footprint in inland waters, too. Which new regulation can you sidestep? None, I'm afraid.
In any event, let me bring you briefly up to speed and brighten (?) your day:
Maritime Labor Convention, 2006
Currently, the US Coast Guard is seeking comments on a draft Navigation and Vessel Inspection Circular (NVIC) that sets forth the Coast Guard's policies and procedures regarding inspection of US vessels for voluntary compliance with the Maritime Labor Convention, 2006 (MLC 2006). The code actually enters into force in August of 2013. Your comments are due by 13 March.
In a nutshell, the MLC establishes comprehensive minimum requirements for working conditions of seafarers including, among other things, conditions of employment, hours of work and rest, accommodations, recreational facilities, food and catering, health protection, medical care, welfare, and social security protection. It combines rights and principles with specific standards and detailed guidance as to how to implement these standards at the national level. All of that sounds like something we would all like to think is already being done, but I suspect that the bottom line is going to be a lot thinner once "someone" verifies that you are in compliance. Count on it.
Beyond all the rest of it, and even though the U.S. has not ratified the MLC, the Convention contains a "no more favorable treatment clause" which requires ratifying governments to impose Convention requirements even on vessels from a non-ratifying government when calling on their ports. As a result, the Coast Guard insists that U.S. vessels not in compliance with the MLC may be at risk for Port State Control actions, including detention, when operating in a port of a ratifying nation.
Ballast water Treatment and Technology
Ballast Water Treatment & Technology in a nutshell: the IMO has enough countries but not the required percentage of the world's fleet for ultimate ratification of their rule. The USCG rules are final and in place, the discharge standards are essentially identical to IMO. The process for USCG certification of BWMS is in place but no one has yet gone through it.
When the Coast Guard's final rule on ballast water management became effective this past June, this momentous event perhaps signaled the end of one arduous journey for regulators, but the beginning of another for shipowners. The U.S. rule establishes discharge standards for living organisms which ballast water management systems (BWMS) must be able to satisfy. This so-called phase one standard closely conforms to the IMO's version, bringing the dream of global standardization one step closer. Despite delays by various governments, the IMO standard is widely expected to enter into force within the next two years. 
It is also not hard to understand why so few operators have, to date, installed BWMS on their vessels. The depressed state of global shipping markets over the past few years certainly has played a role. Not everyone has the reported average price of $1 million per ship needed to install the systems, and those who do, are reluctant to do so until they absolutely have to. Also lurking just around the corner is the separate, but equally important U.S. Environmental Protection Agency's ongoing Vessel General Permit process, which also covers ballast water discharges. Adding to that uncertainty is the myriad of individual U.S. state mandates still in play and the specter of a stricter, U.S. Coast Guard (phase II) standard.
The U.S. Coast Guard's certification of BWMS can take the form of an Alternate Management System (AMS), which gives a five year temporary window for flag approved systems, or permanent type approval. USCG Type approval will require (a.) that biological laboratory testing has been done AND (b.) shipboard tests as well. Applications for approvals will take about 60 days to get a verdict. If you've passed the testing, then type approval is possible. If not, technologies will need to go the AMS route. And, it is important to note that once a ballast water management system has been approved by the Coast Guard and made available for certain classes, types or a specific vessel, then vessels will no longer be able to install AMS in lieu of type approved system(s).
The five-year period is designed to provide the BWMS manufacturer time to obtain USCG approval.  Any vessel using an AMS must still comply with the terms and conditions of the U.S. EPA Vessel General Permit (VGP). The proposed 2013 VGP already contains discharge limits similar to the IMO D-2 standard.
The 600-pound gorilla in the room, however, is the reality that if you wait too long to decide on a system and have it installed, you could be paying double the price because manufacturing capacities can't possibly keep up with the demand of as many as 50,000 vessels all needing the systems at once. You might not be able to get the system at all.
Subchapter M Rules
Pending USCG Subchapter "M" (SubM) regulations will eventually require towing operators to implement safety standards and use safety management systems, or alternatively, allow for an annual Coast Guard inspection regime. The new rules are expected to allow towing vessel organizations to customize their approach to meeting the requirements, while providing oversight using audits, inspections, and reviews of safety data. As many as 5,000 vessels and their operators will eventually feel the impact of the so-called subchapter M rules. Today, almost 1,800 domestic towing vessels do not participate in any formal industry safety schemes.
With the final language not yet determined, the ultimate cost of this far-reaching mandate is unknown. On the other hand, the October 2012 edition on MarineNews magazine lays out nicely (I don't know if that is the best word, in this particular case) the potential costs of eventual compliance. The numbers are staggering. And, while I've had one or two folks come back to me and my author (David English) to question a number here or a statistic there, no one doubts that the impact – especially for barge companies currently operating without an existing Safety Management System (SMS) – could reach as much as $350,000. And that number doesn't even include the cost of needed equipment upgrades.
The Confluence of Three New Rules
With the final application of at least two of three new rules not yet sharply defined, operators have a lot to be concerned about. Beyond this, the U.S. Coast Guard will also have its hands full trying to keep up with the enforcement of the coming regulations. Clearly, they do not have the manpower to do it themselves. Arguably, the in-house expertise is not there, either. Look for the classification societies and other "recognized" industry experts, consultants and surveyors to play a larger role in the coming years.
I have said it before and it is worth mentioning again: Never has there been an era of regulatory reform as significant as this one for the maritime industry. I also can't think of another industry – okay, maybe the offshore energy sector, but they're part of our world, too – that is today facing similar challenges. At best, these are exciting times. On the other side of the coin, regulatory pressures threaten the very existence of some companies and may spur a new wave of consolidation, mergers and indeed, exits from the industry.
Let's hope the Coast Guard is up to the task of facilitating competent, timely and most importantly, fair implementation of all of these new regulations. Any one of these three mandates constitutes a serious challenge for any regulatory body; all three at once will be daunting. Regulators and the industry itself will need to work even more closely in the coming years. That's because it is indeed "three for the money."
* * *
Joseph Keefe is the lead commentator of MaritimeProfessional.com. Additionally, he is Editor of both Maritime Professional and MarineNews print magazines. He can be reached at [email protected] or at [email protected] MaritimeProfessional.com is the largest business networking site devoted to the marine industry. Each day thousands of industry professionals around the world log on to network, connect, and communicate.