When America Sneezes …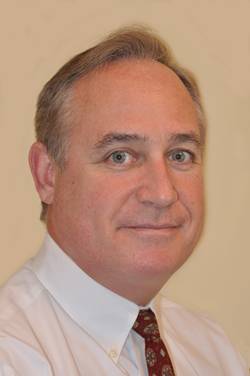 The rest of the world catches a cold.
It's been a long time since I served as a ship expeditor and cargo surveyor, immediately following my career at sea. In those days, the vast majority of cargo superintendents serving on the U.S. Gulf Coast, especially in the petroleum trades, were ex-mariners from abroad. The greatest number of those emanated from the UK, where in the late 1980's, apparently, the enticement of a $36,000 annual salary and a dented, used company vehicle with 100,000+ miles on the odometer was enough to get them to sign up for a work visa and fly to the United States.
I was one of the few Americans actually doing that job at the time in the Gulf, so I got to know quite a few of them. On Friday afternoons, in the late 1980's and early 1990's, they typically got together in one of two British pubs in the greater Houston area, nostalgically tossed down a few pints of warm beer, ate their 'bangers and mash' and had a few laughs. As the token Yankee, I went as often as I could. After all, and if you didn't, they would talk about whoever wasn't there on that particular day. Or, in other words, as they say inside the Beltway, "If you aren't at the table, you're probably on the menu."
It was all good fun. I miss it, actually – both the cargo work and the beers at the pub. On one occasion, we were talking about the local Houston economy in general – which wasn't all that great at the time – and one of my British friends gravely said to me, "When America sneezes, the rest of the world catches a cold." And, regardless of where you stand in the political spectrum, where you hail from, or who you support, it is quite clear (at least to me) that he was right – both then and now.
I've never forgotten that little bit of wisdom. That said; the current situation surrounding the recent U.S. decision to abandon the 2015 nuclear accord with Iran immediately comes to mind. Reuters is reporting that Shipping group A.P. Moller-Maersk on Thursday was the latest in a growing roster of firms preparing to exit Iran. That leaves many stakeholders to wonder whether the EU can keep the nuclear deal with Tehran both alive and relevant. In that regard, it hasn't been a good start to the week.
Maersk's decision follows similar moves by other such heavyweights as French oil major Total and MSC, the world's second biggest container shipping company. The reasoning is obvious. There's probably a lot more business to be lost on this side of the big pond than there might be in Iran. And, politics aside, who would you rather deal with on a daily basis? Nevertheless, the current sanctions mess is only one such example of this metric in play.
Reuters today reported that Maersk Chief Executive Soren Skou said, "With the sanctions the Americans are to impose, you can't do business in Iran if you also have business in the U.S., and we have that on a large scale." Indeed, this is now as much about business as it is about politics – or global security. After all, much of the global supply chain is holding its breath to see what happens next.
As an example, I have been covering invasive species and the ballast water treatment story thread for more than fifteen years. Always entertaining, never easy to understand, it has, over time, been the 'gift' story that keeps on giving. Some shippers, upon hearing the news of the IMO decision to delay implementation of the ballast water convention for some ships, breathed a heavy sigh of relief. Many still think that they can kick the can down the road a bit longer. For those who want to trade in U.S. waters, however, that's not necessarily true.
In U.S. waters, there's no such delay planned. BWTS systems are being approved and there are more than a few in the pipeline, the approval process, testing and those who have submitted their paperwork to the Coast Guard for approval. To that end, the Coast Guard's escalating enforcement of ballast water discharge violations has resulted in a civil penalty proceeding against a bulk carrier for discharging ballast water in Washington State without using a U.S. Coast Guard Type Approved Ballast Water Management System (BWMS) or other approved means. In that case, the Coast Guard proposed the maximum penalty of $38,175. Separately, another vessel was fined $5,000 for a similar unauthorized discharge in Oregon.
Given the regulatory and political history of the ballast water saga over these past 15 years, it's sometimes hard to recognize the United States as a leader in the quest to eradicate invasive species. After all, it wasn't too long ago that California was insisting upon an efficacy standard of 1,000X the IMO's benchmark (matching approximately what the Coast Guard asks for today), despite the fact that the technology to achieve that standard doesn't yet exist. Nor, can it be measured to that standard with currently existing equipment. And, who could forget when the state of New York 'blinked' when Canada threatened to disrupt SEAWAY Shipping if the Empire State didn't smarten up and come up with a san(er) ballast water strategy?
Beyond that, as many as 17 different individual State mandated standards created a Balkanized enforcement nightmare that most stakeholders had trouble keeping up with, even with a scorecard at the ready. The so-called federal VIDA legislation being pushed for by AWO, LCA and others got caught in the midterm madness last week and is today no closer to passage. VIDA – the Vessel Incidental Discharge Act – seeks to both standardize the regulations and bring enforcement under one umbrella. It's a good idea whose time has come.
Nevertheless, and even with all that domestic uncertainty abounding, the United States, especially in the wake of the latest MEPC timelines, has quietly crept into a leadership role.
Separately, our younger readers might not remember that it was the Oil Pollution Act of 1990 (OPA 90), following the tragic Exxon Valdez grounding, which ultimately changed how we protect the marine environment, ensures that offending parties are held accountable and that all operators operate in a standardized, environmentally correctly fashion.
The international community, when OPA 90 was rolled out, said in effect, "Oh, no, you can't." But, the U.S. government did it anyways. Hence, if you wanted to trade in U.S. waters, you got on board. And, here we are today. The world is better for it. Sure: it doesn't always turn out that way.
On the Waterfront: Will History Repeat Itself?
It really isn't an apples-to-apples comparison, is it? Or, maybe it is. A long time ago, the world's largest trading partner said that shippers would have to comply with OPA-90 in U.S. waters. That same nation now says that you need to be in compliance when it comes to ballast water treatment in U.S. waters. The latest news on the Iran nuclear deal might just follow a similar pattern. If so, then what comes next shouldn't surprise anyone. That's because, "when America sneezes, the rest of the world catches a cold." – MLPro.
* * *
Joseph Keefe is a 1980 (Deck) graduate of the Massachusetts Maritime Academy and lead commentator of MaritimeProfessional.com. Additionally, he is Editor of both Maritime Logistics Professional and MarineNews magazines. He can be reached at [email protected] or at [email protected] MaritimeProfessional.com is the largest business networking site devoted to the marine industry. Each day thousands of industry professionals around the world log on to network, connect, and communicate.