Wednesday's Word is WRRDA
Following the House vote of yesterday, the Water Resources Reform and Development Act is on the brink of becoming a reality. Not a moment too soon.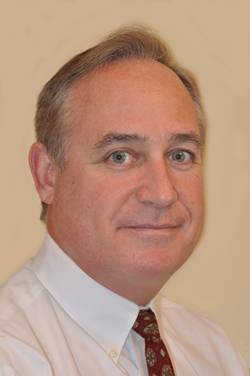 It's not a done deal and the long-awaited piece of legislation still needs Senate approval and the President's signature, but the American Association of Port Authorities (AAPA) is both hailing the passage of H.R. 3080 as a major victory for U.S. ports and at the same time, predicting easy passage in the U.S. Senate. You'll have to dig very deep to find anyone out there who doesn't agree. Desperately needed as the primary vehicle to at least begin the process of restructuring and streamlining the way U.S. waterways and ports are maintained and improved, the landmark legislation comes at a critical time for the nation's economy.


Yesterday in a prepared statement, AAPA President and CEO Kurt Nagle said, "We're extremely pleased that WRRDA passed the House today. The overwhelming 412-4 vote indicates strong bipartisan support and recognition of the critical need to better maintain and improve our seaports to enhance America's international competitiveness." The last part of that statement is the most important.
As the Panama Canal project nears its completion, no effort here in the United States will be more critical than the improvement of our waterways. That's because, if American goods and raw materials don't get to market in a timely and reliable fashion, then our good friends in South America will be only too happy to take up that task for us. They're already hard at work doing just that. Inland infrastructure projects are underway there, and an entire inland fleet renewal – this time eschewing Mississippi River hand-me-downs for especially designed vessels and technology – has been launched. Make no mistake about it: failure to do the same here at home will spell disaster.
I won't go so far as to predict what happens next to WRRDA, but conventional wisdom says it's all but a done deal. If so, the net effect of it on U.S. waterborne infrastructure is yet to be determined. The bill's proponents claim it will be huge. Let's hope so. – MarPro.
* * *
Joseph Keefe is the lead commentator of MaritimeProfessional.com. Additionally, he is Editor of both Maritime Professional and MarineNews print magazines. He can be reached at [email protected] or at [email protected] MaritimeProfessional.com is the largest business networking site devoted to the marine industry. Each day thousands of industry professionals around the world log on to network, connect, and communicate.