WCI's Infrastructure Week 2019 Briefing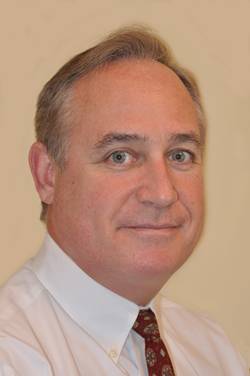 The time to act is now.
As Infrastructure Week in mid-May kicked off, the Waterways Council, Inc. held its annual press briefing on the critical issues facing the nation's inland waterways. WCI President CEO Mike Toohey began by saying simply, "We hope to remind our audience that the inland waterways locks and dams are part of the critical infrastructure. We're often called 'the silent R' – while people focus on roads, runways, and rail – but today we're going to focus on R – rivers."
Toohey went on to point out that, according to the U.S. Department of Transportation, by 2040, the nation's freight volume is forecasted to grow to 29 billions tons, an increase of 45%. The waterborne portion of that pie will increase by 10% over that period, despite the fact that the system that has not been invested in for a long time. He then asked, "What are we doing to be ready for this increase in freight traffic?"
The Inland Waterways
12,000 miles of navigable waterways touching 38 states, 239 locks at 193 sites, moving on average 600 million annual tons valued at over 300 billion dollars is a good way to describe the full breadth of the U.S. inland river system. As much as 20% of that movement is coal, but the inland waterways also account for 60% of the grain moving in this country. This critical part of the transportation supply chain – unquestionably the safest, cleanest and most energy efficient transport mode – creates and sustains as many as 540,000 direct jobs.
A slight decline in tonnage, year to year, reported by the U.S. Army Corps of Engineers, is, said Toohey, a function of the decline in the coal and petroleum industries. Nevertheless, he says, "Grain continues to be a very important part of the movement of products on the inland waterways, as does chemicals which are growing … The chemicals segment is one of the highest and fastest-growing sector; the highest dollar amount, highest value."
The real value of inland waterways, however, involves the price of transport, especially in terms of exports to the global economy. Indeed, the Soy Transportation Coalition insists that the American farmer enjoys just over $35 dollars per ton savings in the transportation component of moving from the heartland to China, versus competitors in Brazil and their movements to China. Toohey sums it up nicely, adding, "So transportation is what wins the market, and waterways transportation makes it happen."
Trouble in the Heartland
Unfortunately, quipped Toohey, somewhat tongue-in-cheek, the Corps of Engineer-maintained lock system would qualify for Social Security if there were such an eligibility. That's because 69 of these locks are over 80 years old and 35 more are more than 70 years old and 28 have reached 60 years of age. Toohey adds, "So, where our forefathers invested wisely in the inland system and the Corps of Engineers has been able to maintain that system, it's aging and needs recapitalization."
According to WCI, one of the good news stories coming out of the Water Resources Reform and Development Act has been an increase in funding for operation and maintenance. That has led to a decrease in unscheduled lock outages. At the same time, it's a good news/bad news scenario. That's because scheduled lock outages are increasing because the money is finally available to do the necessary maintenance. The short term inconvenience translates into long term reliability. And, its hard to complain about an outage which emanates from money that we've been pining for, and then receive.
Nevertheless, insists Toohey, the lessons learned from the Olmsted project produced hundreds of millions of dollars in savings, and delivered the project sooner. He adds, "And we're seeing that in the other projects with full and efficient funding, we are delivering more projects in a shorter time for less money."
In terms of the President's budget request for fiscal year 2020, said Toohey, the Office of Management and Budget continues to send up recommendations on spending that don't achieve the vision of the President for investment in the Inland Waterways System. For example, the administration, again, in FY20, proposes a per vessel charge to raise 1.8 billion dollars over 10 years. That's in addition to the current 29 cent per gallon fuel tax paid by barge operators and, ultimately, their customers; the highest fuel tax of any mode of transportation. These and other ill-advised ideas were rejected in FY19. Toohey adds, "We are urging the Congress to continue to reject these initiatives."
So what's up next? Toohey explained, "We have seven new locks, 1200-feet length, state-of-the-art in today's infrastructure world of the inland waterways, ready to go to construction if we can just do the pre-construction engineering and the design. And this should be, in our judgment, the poster child of the Corps of Engineer program, because Congress combined not only an infrastructure investment – the navigation mission – with the ecosystem restoration mission of the Corps of Engineers, a billion dollars of investment for over 300 projects for ecosystem restoration on the Upper Mississippi in the Illinois River, that would be combined with roughly 2 billion dollars of investment in these new locks.
"That's one component of the future vision. The second is three new 600-foot locks on the Ohio River, three existing projects in Western Pennsylvania, and investment in the industrial lock in New Orleans on the Gulf Intracoastal Waterway; also known as the Inner Harbor Navigational Canal in Louisiana. And finally, the Three Rivers project in Arkansas which was authorized last year by Congress. So that's our vision of what's next up in terms of projects. Because we don't want to ever walk away from the vision of our founders on the vital role that our waterways could play in our nation's economy, and we have obviously capacity in the waterways to grow our economy to fund the other programs that benefits all that we hold dearly in this country. So our goal, as always, is to be sure that river is NOT the "silent R" in transportation, and that policy makers don't JUST focus on roads, rail, and runways."
New Challenges
Toohey turned his attention to the discussion between the President and Congress over infrastructure, where they are trying to come together on a two trillion dollar infrastructure initiative. "This is after the President's first try at an infrastructure initiative that was rejected and appropriately so, in our judgment, by the Congress. And we're more than just interested parties in seeing how this 2 trillion-dollar goal is going to come together. Our backlog of authorized projects is 8 billion dollars."
Central to that discussion, said Toohey, was that tolls, or other fees, are a complete non-starter as a way to do business in the space of infrastructure modernization on the waterways. He explained, "Our analysis is that any public-private partnership that was toll-based, and only puts the toll on one beneficiary – the commercial use of the waterways – would drive traffic off the waterways and onto rail and truck." And, no one wants that – not the driving public, not the environmentalists, or the shippers who would pay more and endure massive delays, if it so happened.
Toohey then reminded the gathered press that, in terms of the nation's inland waterways, we're in a public-private partnership already. "Our carriers, and ultimately shippers, contribute up to 50 percent of the cost of projects, and the government funds the other portion of that, and that partnership enables us today to have five projects under construction. So we don't believe that public-private partnerships are a way to go, which was part of the cornerstone of the initial presidential initiative which now the President labels as a 'stupid idea' and we concur."
A New Course
WCI and its stakeholders have recommended to Congress that a generic policy change of 75 percent general fund/25 percent non-federal (the Inland Waterway Trust Funded component) would be the appropriate cost sharing going forward. "What we learned is that this will save money, deliver the project sooner – under budget or on-budget – and achieve the goal of modernizing the inland waterway system in no longer than 20 years with official prosecution of the authorized portfolio," explained Toohey.
Toohey and WCI remain firmly opposed to the introduction of other so-called 'public-private partnerships' to the inland waterways discussion. And, he pointed out the disparity of doing so. "They are proposing to tax, or toll, just one segment of the beneficiaries on the waterways. One third of the use of the locks on the inland waterway system is for recreation. We're not proposing to tax, or fee, those beneficiaries, but if they were going to increase the carrier component, why would other beneficiaries get off for free?"
Toohey adds quickly, "We're accomplishing our current goals as long as Congress continues to fund both the capital investment and the O&M function, which as I noted earlier has been a federal responsibility since the creation of the country."
WCI's recommendation to Congress calls for no imposition of tolls or lockage fees on the inland waterway system. Instead, says Toohey, "We believe that the existing fuel tax, which was recently raised, is sufficient, and that the operation and maintenance of the inland waterway transportation system remains and has always been a federal responsibility. We have a portfolio of 8 billion dollars of projects ready to go, and to achieve the goal of modern, efficient, reliable, inland waterway transportation system, we recommend the cost sharing change of 75 percent general fund to 25 percent Inland Waterway Trust Fund so that we can complete our portfolio over a 20 year period."
After an hour of presentations and a lively Q&A period, Toohey wrapped up the briefing, saying firmly, "We believe the time to act is now. We are very excited about the interest in infrastructure on a bipartisan basis. And so we must invest in our waterways and we must do it efficiently." I couldn't agree more. – MLPro.
* * *
Joseph Keefe is a 1980 (Deck) graduate of the Massachusetts Maritime Academy and lead commentator of MaritimeProfessional.com. Additionally, he is Editor of both Maritime Logistics Professional and MarineNews magazines. He can be reached at [email protected] or at [email protected] MaritimeProfessional.com is the largest business networking site devoted to the marine industry. Each day thousands of industry professionals around the world log on to network, connect, and communicate.