The power play starts at Los Angeles
Geraldine Knatz's departure is part of the drive to show who runs the port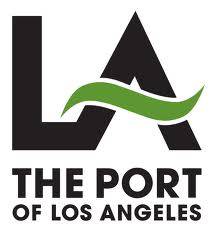 When a minor cog in a political machine starts asking whether jobs will be lost at a port because of the drive for greater efficiency, you know there are real problems ahead.
That in essence is the situation facing Los Angeles following the revelations about the cost overruns on the TraPac terminal and the forced retirement of port chief executive Geraldine Knatz. City councilors and the new mayor got all steamed up because the terminal is costing at least double the original estimate. Terminal operators are chuckling sardonically at the expressions of outraged innocence from the council, which is trying to declare that this is the first inkling of the cost overrun.
Industry insiders are not fooled by the posturing. They are more worried about the intrusion of local politicians making a power play for control of the port.
That is seen as the real reason behind Knatz's departure. And nothing is being said about the reasons for the cost increases at the terminal. Those increases are partly due to the environmental safeguards that have to be implemented at all public projects in California, along with the mind-numbing reports and assessments that have to be made at every turn.
Environment was the reason for hiring Knatz in the first place. The city was determined to prove that it is one of the cleanest spots in the whole country; and Knatz's task was exactly that. She brought in the Clean Truck program, backed by the city (well, only until the lawyers and wannabe politicians got involved).
All the time, the port has been seen as a juicy revenue-earning fruit waiting to be squeezed. Now the squeeze has begun, with the mayor doing his darndest to end the quasi-independence of the port.
To make his point clear, he has appointed the city engineer as temporary chief executive – ignoring the skilled staff at the port itself. Maritime insiders see this as adding insult to injury.
Of course, such trifles don't bother the councilor who is worried about ILWU job losses. He possibly has no notion of just how far behind the rest of the world Los Angeles has fallen in productivity and efficiency. Ignorance and power are bliss to politicians.
Terminal operators and shipping lines are feeling punch drunk. They know that the port is the biggest revenue earner in the LA Customs District. And they wonder what is coming next.