The ILWU and Panama pilots tie-up might not have the pulling power
The Panama pilots have most to lose from any militancy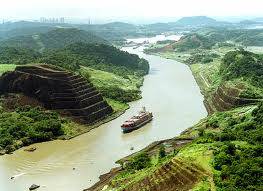 The Panama Canal's Alberto Aleman Zubieta is doing the rounds of the maritime equivalent of the TV talk shows – annual conferences and conventions. Most recently he was at the South Carolina trade conference, where the audience pondered deeply over his declaration that Charleston must get a move on and deepen the main channel to 50 feet.
"It's going to happen and everything points that it will happen so maybe you will have to do something sooner rather than later," he said of the 2014 opening date of the wider canal and the likelihood that Charleston will take 10 years to deepen the harbor. "It makes it essential that actually you need to do some improvements because we're going to be ready."  (Surprisingly, not everyone in Charleston – a fixture of US port and maritime history -- realizes that 50 feet is the new normal for post-Panamax and many of the cities august citizens oppose a deeper harbor, which is expected to cost $350 million at a minimum.)
In all probability, Mr. Zubieta will make the same remarks to other ports when he speaks at their events, so too much should not be read into his call for Charleston to hurry up.
Instead, more thought should be given to the alliance between the canal's pilots and the ILWU dockworkers' union on the West Coast. A University of California, Berkeley professor who specializes in labor issues terms this a "wow moment."
Others are not so sure, following the mayhem at Pacific Northwest ports over the employment of another union at a grain terminal. The statement put out by the canal pilots was less than firebrand and some observers see it as an indication that militancy is outside their job description.
"They see it as a symbolic alliance," says one San Francisco labor watcher. "If the riots in the Northwest had taken place a couple of weeks earlier, the pilots would have found a reason to delay their agreement. It is completely against their interests to think of going on strike at a time when the canal is going through a crucial phase. If Bob McEllrath counts on them going on strike in sympathy with their northern colleagues, he is going to find they will be full of excuses."