Solving Tomorrow's Workforce Crisis – Today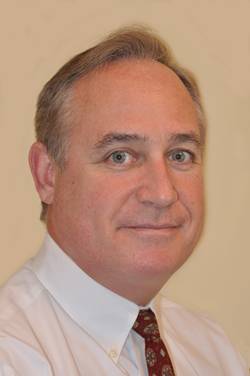 This year's North American World Maritime Day at the MITAGS facility in Linthicum Heights, MD notably featured the 'big three' of the domestic maritime policy, regulatory and legislative sectors – all on one day.


Linthicum Heights, MD: On Tuesday, U.S. Coast Guard Commandant ADM Paul Zukunft, Congressman Elijah Cummings (D-MD) and U.S. Maritime Administrator Paul 'Chip' Jaenichen all addressed a packed house of industry stakeholders and provided their individual wisdom on the all-important topic of securing and developing the maritime industry's 21st century workforce. For his part, Cummings concentrated on how all that begins, while Jaenichen provided answers within the blueprint for the long-awaited and soon to be announced National Maritime Policy. And Zukunft? He laid out the dilemmas facing maritime employers everywhere, as well as the pitfalls awaiting those who don't come to speed – and fast.


Beginnings

Opening the conference on Tuesday in an uncharacteristically prompt fashion (he's one of the busiest guys on the Hill, after all) was Congressman Cummings, whose passionate style immediately brought urgency and emotion to the task at hand. According to Cummings, his formative years were shaped by those who showed him what was possible, which in turn lit the fire that took him to where he is today. And, he told the gathered throng, "If you can't see it, you simply can't dream it." That's the perfect analogy for how today's maritime employers need to approach the recruitment of the next generation of mariners, dock workers and logistics experts, he said.


Using his (successful) efforts to bring diversity to the U.S. Coast Guard Academy's student body (now at 40 percent minority and female enrollment) as an example, he insists that no one – regardless of their color or gender – will ever come to the waterfront unless someone first shows them what is waiting for them. The Coast Guard's journey was a result of concerted outreach to a different sector of society, and that's exactly what the maritime industry will have to do in order to replace its rapidly aging workforce with quality employees in numbers sufficient to get the job done. You begin that task, he says, "by linking today's students to tomorrow's jobs."


Answers

Later that same day and speaking as keynote at the Maritime Education and Training Summit's luncheon, Chip Jaenichen talked about the five goals of the soon to be unveiled National Maritime Strategy. And, he insists, it's not HIS maritime strategy – it's ours. The plan includes five simple goals, as set forth below:

Infrastructure

: simply put, we have to bring our infrastructure into the 21st century. A newly improved Panama Canal that accommodates some of the largest ships in the world will mean nothing if our berths are still configured for T2 tankers and inland rivers and locks can't efficiently support the transport of bulk cargoes to deepwater ports.




National Security

: A vibrant Jones Act fleet, as well as an active and viable domestic fleet that can trade internationally is essential to national security.




Recruit, Train and Retain

: Adequate numbers of qualified, trained and well-paid professionals must be found – especially before the current complement of rapidly aging mariners and dockworkers begin to retire.




Marine in the Intermodal Equation

: any future discussions at any level within this country about the so-call intermodal equation must, from the outset, include the maritime piece on equal footing with all others.




Innovation

: an island nation that takes as much as 95 percent of its cargo and goods via waterborne transit has to also be at the forefront of innovation, no matter how small our blue water merchant fleet might shrink. That innovation has to include improvements that help us get our products to market cheaply, and in an environmentally friendly manner.



Those five pillars, as envisioned by industry, if properly brought into play here at home, will eventually yield big dividends, said the Marad Chief. But, key to all of that, he concedes are the people who do the work. Underscoring his commitment to developing the very best possible 21st century workforce, Jaenichen spent two very full days at MITAGS and engaged with a variety of stakeholders, educators, employers and the maritime trade media. Through all of it, he continually tries to bring answers to a waterfront thirsting to find a way forward.


Dilemmas

Wrapping up Day one of this incredibly interesting symposium was none other than the Commandant of the United States Coast Guard. For a guy who hasn't ever had to run a shipping company, calculate logistics for the global intermodal chain or figure out how to build the best possible merchant vessel, he nevertheless certainly 'gets it.' ADM Zukunft's talk began ordinarily enough as he ticked off the hot button problem of growing the next generation of ship captains, mariners and maritime workers. But along with recruiting, training and retaining these folks, Zukunft insists that we must also incentivize them at every turn.


Today's so-called "Millennial" want different things than the people they will eventually replace and Zukunft further suggests that tomorrow's mariners and maritime professionals will perhaps have different roles than we envision today. And he left the audience with arguably the perfect example of what happens when we fail to develop these human resources in the best way possible.


It turns out that as many as 35 U.S. Coast Guard marine engineers are currently serving in the Royal Navy, filling a gap for the United Kingdom which otherwise might prevent many of their assets from getting underway at all. Failing to develop talent (quickly enough) from within, the UK found itself without adequate numbers of experienced, quality engineers with which to not only operate their vessels, but also to mentor and bring along the next generation of those who eventually will. Faced with this unpleasant reality, they turned to the United States Coast Guard.


The unfortunate plight of the Royal Navy shows us exactly what can happen if the commercial waterfront is not mindful of the same circumstances which are looming large in the proverbial porthole here at home. And, notwithstanding the current dip in the price of a barrel of oil (and what that did to the collective waterfront); this is no time to take our foot off the gas pedal when it comes to developing the next generation of maritime professionals. Remember the lessons learned by the oil and gas industry when they summarily dismissed half their workforce in the mid-1980's and subsequently discovered that most of them refused to come back during the rebound.


Three Heavyweights backing Three Important Tasks

This week in Maryland was all about Recruitment, Training and Retention of tomorrow's maritime workforce. Event organizers (Captain) Art Sulzer – widely recognized as the father of modern, secondary school maritime-focused education – and NAMEPA Executive Director Carleen Lyden-Kluss probably couldn't have summoned a better group of professionals to serve as panelists and moderators for this week's workforce symposium. The attendance of RADM James Watson (USCG-Ret), now President of ABS Americas, and USCG RADM Paul Thomas, also underscored the importance of the event. Beyond this, bringing in the nation's three most recognizable maritime legislative, regulatory and policy leaders to hammer home the message made for a valuable week, no matter which side of the equation you reside.


When Congress enacts laws and butchers make sausage, the process isn't always pretty to watch. For Congressman Cummings, reforming Coast Guard policy to ensure a more inclusive point of entry for those who might not otherwise consider the nation's fifth uniformed, multi-missioned service also meant dragging those who might resist the move into the 21st century against their will. Tomorrow's Coast Guard will arguably be better because of it.


For Chip Jaenichen, leading the U.S. Maritime Administration's under-appreciated and poorly funded team means finding ways to spur innovation, engage industry and otherwise educate the masses to understand that failure to support the waterfront will eventually and negatively impact their quality of life. There isn't a modal leader under the DOT umbrella who has a harder task. At the same time – so far unbeknownst to most Americans – there is likely no more important mission.


As the leader of the organization responsible for at least two so-far unfulfilled regulatory efforts – ballast water treatment and the so-called subchapter M towboat rules – ADM Paul Zukunft has his hands full. Add to that list the critical need for icebreakers and a Deepwater recapitalization program that has been cut to the bone, and you see the full picture of a man whose focus rightfully zeroes in on equipment, infrastructure and the regulatory mission. With caveats.


Zukunft insists that the ultra-modern assets of tomorrow will only be as good as the people tasked with operating them. He's right. Digging deeper, Cummings, Jaenichen and Zukunft all agree on one thing: those people will be found in the most curious of places down the road – but not if we don't look for them, incentivize them and bring them (somehow) to the waterfront. That's easier said than done. That's also what this week at MITAGS was all about. – MarPro.

* * *

Joseph Keefe is the lead commentator of MaritimeProfessional.com. Additionally, he is Editor of both Maritime Professional and MarineNews print magazines. He can be reached at [email protected] or at [email protected] MaritimeProfessional.com is the largest business networking site devoted to the marine industry. Each day thousands of industry professionals around the world log on to network, connect, and communicate.