Short Sea Shipping Strategies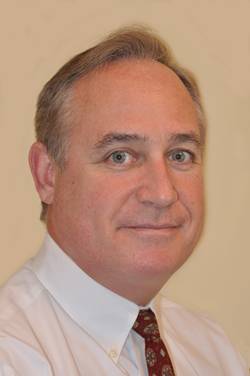 Advocacy First, Recognize Opportunities and then, Spring into Action.


Way back in 2013, when the U.S. Maritime Administration finally got around to naming Paul "Chip" Jaenichen (whose last name I can finally spell without looking it up, 2.5 years later) as the permanent U.S. Maritime Administrator, he immediately rolled up his sleeves and got to work. Just prior to that, I interviewed him for another article. And, anyone who has spoken to the career Naval officer also knows that that any conversation with him always circles back around to strategy, planning and implementation.
While the outreach is of course important, it also eventually has to translate into action items. Jaenichen explained, "The national maritime strategy is the easy part. You can get a lot of general and mutual concurrence on what we should do. The hard part is writing the actions to implement the strategy." On the other hand, he says, you can't just advocate policy changes, you also have to go out and look for opportunities. As it turns out, there are more than a few opportunities hanging around for short sea shipping stakeholders to hang their hat on.

Jaenichen is looking hard at marine highways. "Part of it is that shippers and freight forwarders are creatures of habit. They get satisfied with their existing logistics trades and providing on-time service – they are sometimes not interested in trying something new. So, you really need to incentivize them to try and move it by water. Sometimes, that happens by accident. Say, you have a major thoroughfare and the bridge is out. Now, you can't get trucks across. Now, maybe water does become the viable option."
Opportunities abound around the country to get these short sea routes going. For example, just last month, the San Fransisco Bay Ferry doubled its usual weekend service on the Alameda/Oakland/San Francisco route, and enhanced service on the Vallejo/San Francisco route to serve Bay Area residents during the suspension of BART transbay service. Weekend ridership numbers are listed below:
4,646 passengers took the Vallejo/San Francisco ferry compared to the 3,900 riders who take the ferry over an average 2015 summer weekend. Beyond this, 15,368 passengers took the Alameda / Oakland / San Francisco ferry compared to the 7,200 riders who take the ferry over an average 2015 summer weekend.
The key, then, is to keep those customers – or a decent percentage thereof – coming back. How do you do that? Maybe it involves putting a nicer shine on the boats on those days, cleaning up a bit more, having the deck hands smile a little bit more. Maybe you pour a fuller pint at the bar on that day. In other words: whatever it takes. These opportunities won't always grow on trees.
Ernest Sanchez, SF Bay Ferry Public Information & Marketing Manager, said of the augmented ferry service, "Through significant planning efforts, SF Bay Ferry met the demands of Bay Area residents looking to cross the Bay during suspension of transbay BART service," adding, "SF Bay Ferry thanks the riders who chose to take the ferry thereby relieving congestion on the bridges during the BART closure." In the wake of those announcements, MarPro reached out to the SF Ferry folks to find out whether (any of) those additional riders were being realized as 'converts.' As I pulled the trigger on this MarPro installment, I still hadn't heard back. That's the kind of metrics, however that we need in order to assess how we're doing.
Separately, half a continent away in southwestern New York state, Reuters reported last month that hundreds of idle oil tank cars give ample weight to the extent of the impact of $45 oil. Just a few short months ago, those rail cars were running continuously, moving shale crude from North Dakota to New Jersey and other points further south. As U.S. shale oil production declined and a couple of new pipelines were completed, the use of rail has also seen a marked turndown. Industry analysts say it is only a matter of time before it comes back. Before that happens, a golden opportunity for towing and inland barge companies awaits.
Before the downturn, the use of oil trains was already being questioned, for other reasons. High profile derailments, casualties, pollution and risk assessments had regulatory stakeholders scrambling to institute new safety protocols for rail cars. At the same time, the same safety improvement suggested for 'crude on rail' had long since been commonplace and in fact required on the inland rivers. The regulatory upgrades for rail tank cars, predictably enough, will be prohibitively expensive. That's okay – those of us in the marine community feel the pain of our rail cousins. On the other hand, the needed safety improvements for rail will also have the unintended benefit of partially leveling the playing field and making it more economical to consider river transit when the domestic crude boom again heats up. And, it will.
Separately, a U.S.-based environmental group, ForestEthics, this week said its analysis of U.S. Department of Education data show nearly 15,000 schools with 5.7 million students sit inside the so-called 'blast zone', the one-mile area along railroad tracks the U.S. Department of Transportation (DoT) recommends be evacuated in case of crashes. In May, DOT lowered maximum speeds to 40 miles per hours in cities, moved to phase out older tank cars that can puncture and require better brakes after a string of accidents. All of that will cost money, and the slower speeds again bring the economy of scale between rail and the river even closer.
There's never been a better time to make the case for crude oil on the river. Sure, there are remote regions where that's just not possible for a couple of hundred miles, but eventually, all of that feedstock runs into and alongside the inland waterways systems. Inland barge traffic has already been proven to be safer, cleaner – both for the water and the air – and beyond the speed advantage that a train might have, it is more economical. That will be especially true once the railroads get finished having to install safety measures that have long been in place on the waterfront.
The key, says Jaenichen, is monetary or performance incentives. As an example, he pointed to a container on barge service – facilitated in part by a DOT Tiger grant – running from Stockton to Oakland. "We had to incentivize people. So, we said, we'll bring back your empties for free if you book revenue cargo heading from Stockton. And, we started doing that. And a couple of other companies said, hey, we'd like a little of that action. In that case, we said – you missed your chance, BUT we'll charge you $25 less than it would normally cost to bring it back on a truck. So, that service is starting to take off. So, we need to find opportunities to do that around the country."
The opportunities are already here. I don't pretend to have all the answers, nor do I have all the numbers at my fingertips. And, the business models of transporting crude oil and ferrying passengers probably couldn't be more different. That said; each shares the common need to increase market share in order to survive. The peripheral benefits (reducing highway traffic, increasing transport safety and reducing air & water pollution) should be part of the sales pitch.
It can be done. But first, we need to advocate Short Sea Shipping Strategies, recognize opportunities when we see them and then – spring into action. – MarPro.
* * *
Joseph Keefe is the lead commentator of MaritimeProfessional.com. Additionally, he is Editor of both Maritime Professional and MarineNews print magazines. He can be reached at [email protected] or at [email protected] MaritimeProfessional.com is the largest business networking site devoted to the marine industry. Each day thousands of industry professionals around the world log on to network, connect, and communicate.