Sequestration seems to have fizzled out
The Port of Hueneme has a record year for income and vehicle shipments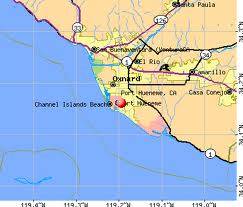 Ports were seized on as immediate victims of that dreadful term "sequestration" a couple of months ago. All sorts of problems were envisaged because Customs would be understaffed and shipments slowed down.
The small California port of Hueneme hit the news because vehicle deliveries were delayed and the implication was that far worse was in store throughout the country. Then the talk died away and Hueneme was forgotten.
In fact, times have been pretty good for Hueneme, despite sequestration. For the fiscal year to the end of June, total tonnage increased 9 percent to 1.4 million metric tons. Vehicle imports were up 12 percent and exports up by 1 percent. Operating revenue reached a record of $13 million and there are smiles all round as overall net income has shown a small profit of $358,000.
Ocean freight brought in $11 million, of which vehicles accounted for $7 million – meaning they brought in 60 percent of all revenue.
 For the fiscal year that has just begun, vehicle income is forecast to be almost the same, as are ocean freight revenue and total operating revenue.
There's more good news. Cold ironing will go ahead, putting an end to the dire warnings of bankruptcy that Maritime Professional has highlighted before. Shorepower is being installed on Wharf 1 for Berths 1, 2, and 3. Six shorepower units will be installed, two at each berth.
The port does not say how much is being spent but the 2014 budget sets aside $6.2 million from the Oxnard harbor district general fund, $1 million from revenue bonds and $4.5 million from the California Air Resources Proposition 1B.