OGX Strikes Oil again at the Campos Basin and Discloses a Major Gas Discovery at the Onshore Parnaiba Basin.
OGX estimates that the total Parnaiba Basin natural gas potential at 15 trillion cubic feet. This discovery opens a new exploratory frontier in an onshore basin, the first in two decades. At the Campos Basin, OGX-18 well reports indication of hydrocarbons, adding to the excellent results of their ongoing exploratory campaign.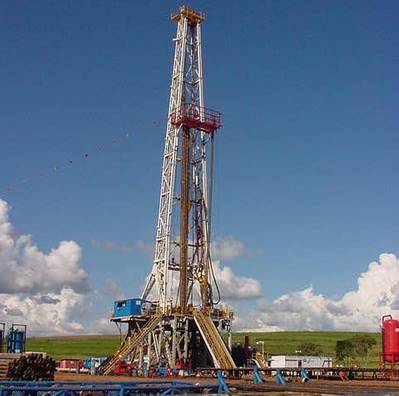 OGX Petróleo e Gás announced that, through its subsidiary OGX Maranhão, has identified presence of gas in the Devonian section of well 1
-
OGX
-
16
-
MA, in the block PN
-
T
-
68, in the onshore basin of Parnaiba. OGX Maranhão, an entity formed by OGX S.A. (66.6%) and MPX Energia S.A. (33.3%) is the operator and holds a 70% stake in this block, while Petra Energia S.A. holds the remaining 30%.
"This discovery opens a new exploratory frontier in an onshore basin, the first in two decades. It is important to note that this exploratory campaign was initiated in October 2009 and is conducted by Brazilian companies, obtaining important results in record time", commented Mr. Paulo Mendonça, General Executive Officer of OGX.
"Viva Brazil, viva the Brazilian intelligence", commented Mr. Eike Batista, OGX's controlling shareholder and Chairman.
After drilling the first 10 meter in the devonian section with significant gas shows, at a depth of 1.654 meters, OGX Maranhão has decided to conduct a Drill Stem Test.
With the seismic data recently acquired, 20 new prospects were already mapped, 5 of which located in the same trend of this discovery, indicating the great potential in part of the basin, where OGX Maranhão owns 7 blocks, in a total of 21,000 km². The drilling of well OGX
-
16, also known as the California prospect, is still in progress and is expected to continue to a maximum final depth of approximately 3,450 meters.
The OGX
-
16 well, located in the PN
-
T
-
68 block, is situated approximately 260 kilometers of São Luis, the capital of the state of Maranhão. The rig QG
-
1 initiated drilling activities there on July 5, 2010.
OGX said that its prospects at the Parnaiba Basin could hold as much as 15 trillion cubic feet of the clean-burning fuel. The potential resource is located across the seven exploration blocks OGX holds in the Parnaiba Basin in northern Brazil, with 20 prospects similar to the well that contained the first natural gas find announced last week.
"OGX estimates that this potential volume could correspond to a production capacity of approximately 15 million cubic feet of natural gas per day," OGX said.
Natural gas output at that level would help reduce Brazil's dependence on neighboring Bolivia for natural gas supplies. Brazil imports about 30 million cubic meters of natural gas daily via pipelines from its Andean neighbor.
OGX Campos drilling campaign strikes again
OGX Petróleo e Gás Participações S.A. reports hydrocarbon indications in 1-OGX-18-RJS on BM-C-40 in shallow Campos basin waters.
"The OGX-18 well is located 2 km (1 ¼ mi) from OGX-14, the Peró prospect. The proximity of these discoveries, combined with the fact that the Albian section of this well is structurally 56 m (184 ft) higher than at OGX-14, points to a potentially superior column than the one already encountered in this block," says Paulo Mendonça.
Additionally in the Santonian section, high porosity sands with hydrocarbons were encountered.
OGX-18 is approximately 95 km (59 mi) off the coast of the state of Rio de Janeiro at a water depth of approximately 105 m (344 ft). The Ocean Lexington initiated drilling on OGX holds stakes in 29 exploration blocks in the Campos, Espirito Santo, Para-Maranhao, Parnaiba and Santos basins.
Undoubtedly OGX has good reasons to be exited with the new gas discovery at the Parnaiba Basin, although it is still early to confirm if their volume estimates are accurate. The results from the exploratory campaign at the Campos Basin are definitely excellent and there are still quite a few wells to drill. It definitely looks like OGX has uncovered a new shallow water O&G sub-basin at the southern end of the Campos Basin.
Photo courtesy of
OGX Petróleo e Gás