Maritime Training Practices Take a 'Right' Turn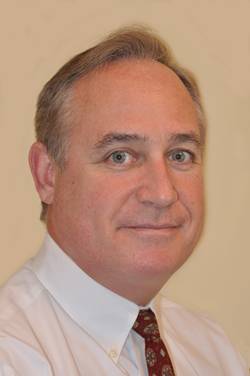 MarTID – the Maritime Training Insights Database – a historic initiative to study global maritime training practices, has officially been launched.
Launched just last week, the Maritime Training Insights Database (MarTID) is an initiative of The World Maritime University, Marine Learning Systems and New Wave Media. Intended as the ideal vehicle to collect data through a survey instrument, it will tightly focus on the dominant training practices now being undertaken in the global maritime industry. In a world where mariners – despite being bombarded with the crushing weight of regulatory training and certification requirements – still seem to find trouble in way of collisions, allisions, oil spills and all manners of casualties, it is past time to stop and assess this important part of the global maritime industry. MarTID will lead the way forward, as we do.
MarTID Defined
In a nutshell, the MarTID survey is focused on training done by maritime companies outside the context of shore-based education and training leading to STCW Certificates of Competencies. In other words, this is a survey seeking data on how maritime operators continue to train their seafarers, post-STCW certification. The results collected will be used to provide objective and comprehensive data on how the industry manages and conducts training for shipboard competencies. There has arguably been no better time to do just that.
Notably, the MarTID Team consists of Michael Manuel, Associate Professor, Head - Maritime, Education and Training (World Maritime University); Murray Goldberg, President and CEO (Marine Learning Systems); and Greg Trauthwein, Editor & Associate Publisher (New Wave Media).
The aim for this initiative is to provide insights that will aid in enhanced policy-setting, decision-making, benchmarking and optimization of training practices by industry and regulatory authorities at all levels, leading to the sustainable development of productivity and safety of vessel operations. It is anticipated that responding to the questionnaire should not take more than 30 minutes. The survey will be closed on Friday, December 15, 2017.
Why MarTID? Why now?
If as much as 80% of maritime accidents involve human error, then it is also true that the amount of training prescribed for today's mariners has quadrupled over the past 30 years, with more planned by regulatory bodies in the future. Hence, it is no longer a case of whether there is enough training, but instead, whether the training and education that is being foisted upon a (sometimes) overwhelmed mariner population is doing any good. And, it is important to note that most of these training initiatives are driven by the regulatory regimes in the form of so-called 'STCW' certifications.
Indeed, a mariner's marine license – whether issued by Liberia, the UK, or the United States Coast Guard, for example – means far less than the combined weight of the additional regulatory certifications. Separately, vessel operators and maritime training centers are pouring significant resources into creating best practice and innovative training programs. Often intended to bridge the gap between standard certifications and what actually happens in the real world afloat, these unique efforts fall outside the realm of traditional 'licensing and credentialing.' That doesn't make them any less important.
In fact, in-house safety and competency training programs often go far beyond the typical STCW course, which quite often leads to a properly credentialed mariner, but not one who is necessarily any safer. These homegrown training regimes take many forms. For example, many operators require Mates and Masters to take a certain amount of simulator training in a given year, specifically designed to assess not only knowledge, but the ability of that individual to properly react in critical situations. Moreover, these exercises sometimes determine who gets promoted and who does not.
At the same time, in-house programs tend to be closely guarded as proprietary assets, intended not just to create a safer marine environment but also to achieve competitive advantage in the marketplace. Hence, while industry understands the need for this ongoing and supplemental training, little about the training approaches and successes of other vessel operators and training centers ever enters into the process. As this siloed approach continues, it certainly yields fruit, but also suffers from (a.) a lack of standardization and (b.) the absence of benchmarked 'victories' in this important effort. And, that's where MarTID comes in.
Training experts should be 'hardwired' to learn from the experiences of others. Too often, beyond our immediate control, we fail to do so. With your help, this is all about to change.
MarTID & You: collaborative, confidential and non-commercial
MarTID – the Maritime Training Insights Database, is a new non-commercial initiative collaboratively founded by the World Maritime University, New Wave Media and Marine Learning Systems. Its core principles include ethical integrity, objectivity and confidentiality. Each of these organizations is donating its time and resources to make this initiative possible. The ultimate goal is to promote the sharing of information that benefits the entire industry.
MarTID will contain anonymized and secure data on industry training practices, foci, and outcomes. It will continually grow in depth and value as a resource through the administration of an annual maritime training practices survey. This database will provide a global picture of maritime training that is not currently available anywhere else. It will provide invaluable data on current and emerging training trends and techniques, staffing models, training focus areas, training tools, training resource allocation, assessment practices and so on. It will be an incredible resource to allow each organization to benchmark their own practices, and for governments and other regulatory agencies to be more informed and effective in their oversight and support of the industry.
Every year following the survey, a series of reports will be published broadly. These reports will provide both high-level and deep-dive information covering both broad trends as well as deep coverage of emerging issues and successes. The reports will grow to be a highly valuable and anticipated source of information each year – but only if there is broad industry buy-in from stakeholders like you.
Your Help Needed
Although this initiative has been founded and run by the three partner organizations, it requires community involvement to succeed. You will be hearing a lot about MarTID in the coming weeks and months, but right now, your help is needed. Specifically:
· If you work at a vessel operator or maritime training facility, please make your senior training administrator aware of this important survey by sharing this article with them.
· If you are a senior training administrator of a vessel operator or training facility, we need you to complete a survey on behalf of your organization. Please send questions to [email protected] or take the survey at www.martid.org/survey.
The annual collection and analyses of training data will help the maritime community gain insights that can lead to enhanced policy-setting, decision-making, benchmarking and operational optimization by industry operators and regulatory authorities at all levels. It is hoped that the survey data and its analyses will become an important and authoritative source of knowledge for the global maritime community. Therefore, we thank you in advance for contributing to this important body of knowledge.
Your insights are needed. Please take the MarTID Survey by clicking HERE @ www.martid.org/survey
World Maritime University: https://www.wmu.se/
Marine Learning Systems: https://www.marinels.com/
New Wave Media: https://www.marinelink.com
* * *

Joseph Keefe is a 1980 (Deck) graduate of the Massachusetts Maritime Academy and lead commentator of MaritimeProfessional.com. Additionally, he is Editor of both Maritime Logistics Professional and MarineNews magazines. He can be reached at [email protected] or at [email protected] MaritimeProfessional.com is the largest business networking site devoted to the marine industry. Each day thousands of industry professionals around the world log on to network, connect, and communicate.