Infrastructure 101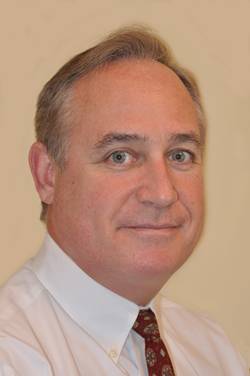 For the nation's ports, that's the same as Real Estate: it's about location, location and … location. The Port of Oakland is a prime example.
It was back in the early 1980's that, as a young third or second mate, I was assigned to a tanker that went into shipyard in Jacksonville, Florida for a 'shave and a haircut.' Located almost in the heart of the city (there wasn't a lot there at the time despite being, as a function of total square mileage, one of the largest cities in the country), it was an easy walk into town for a sandwich or a beer. To be clear: people talk, you hear things, I myself NEVER went for a beer. The yard was also situated directly adjacent to some sort of local medium or minimum security prison.
On or about the second or third day there, I finally woke up to the fact that when the morning shift at the yard kicked off, the gates opened up across the street and more than a few people poured into the yard to work. It turned out that a certain percentage of the yard's workforce were actually on 'work release' from incarceration. You could say it was, then, the ultimate 'mixed use' urban area; uniquely housing industry, general business, the waterfront and of course, the correctional facility.
Blurry 20/20 Vision
The foregoing isn't necessarily an apples-to-apples discussion, but on a recent business trip to Jacksonville, I was told that, while (sadly) the shipyard had long since been closed, that the prison or jail was still there. And, this individual – a longtime Jacksonville resident – told me flatly, "The fact that it was built, and is still located in the heart of what should be prime waterfront real estate is astounding. A real lack of vision from the city's early planners."
You can search online for articles about what Jacksonville plans to do next with both properties; the latest coming out in December 2018. They are still struggling with it. The possibility of the shipyard's return is, probably, a dead duck. For me, it was merely a nostalgic conversation about my early shipping days, but I suddenly realized that it was a big local issue. This sort of thing happens more often than one might think.
For example, and more than 3,000 miles away, in sunny California, another such preventable mistake is brewing. The City of Oakland is contemplating the construction of a baseball stadium and – if you can believe it – as much as 6,000 single family homes in close proximity to a thriving industrial, deep water port. That this 'feel-good' story comes bubbling to the surface on or about opening day for major league baseball is only appropriate. I mean, what could go wrong?
The San Francisco Chronicle recently described this dream location for baseball and low-cost housing as "… a 50-acre site for container storage and truck parking, the Charles P. Howard Terminal near Jack London Square was previously home to oil tanks, a manufactured gas plant, a briquette plant where compressed charcoal blocks were made, a coal tramway, an asphalt paving plant and a blacksmith."
Today, I'm told the property does about 325,000 gate moves a year. It further serves the purpose of helping to keep the trucks out of West Oakland, something that local residents appreciate, and which additionally helps improve fluidity within the other container terminals.
Redefining Waterfront Regentrification
Circling back to the title of this missive, the issue on the collective domestic waterfront – just as it probably should be in Jacksonville, FL and Oakland, CA – isn't really about upgrading and using harbor and river access areas, it's about making sure that this real estate remains available for what it was originally intended.
The U.S. Department of Transportation's Maritime Administration recently predicted that the U.S. will need to move an additional 14 billion tons of cargo by 2050 to accommodate population growth. This will necessarily involve much more active use of inland river resources and the limited number of deep water harbors that still dot the Nation's four principal coastlines. But, not if we continue on the current course. As urban industrial waterfront areas are slowly taken for luxury condos, marinas and high end hotels, there's less of it available to move this freight. A prime example of that metric can be found by looking at what happened (albeit a long time ago) to some of the waterfront of Boston, MA.
Boston today is a busy, niche port that has made all the right moves in recent years. That momentum is ongoing, but it wasn't too long ago that neglected, formerly commercial waterfront went the way of luxury hotels and non-commercial use.
On the surface, the construction of a waterfront ballpark in Oakland for tens of thousands of fans and nearby affordable housing sounds like a good idea. On the other hand, I'm told that the average salary of a west coast longshoreman is around $125,000 annually. That pales, of course, in comparison to the creation of a few hundred seasonal, minimum wage positions that a ballpark might create. After all, someone has to tap the keg and hawk hotdogs. And, where else would these food service industry professionals live once the port slowly withers away under the certain environmental pressures that these new neighbors will exert?
Critical Gateway
Today, the Port of Oakland is a critical gateway to some of the nation's biggest international markets – Asia Pacific and South Asia. And, the port's importance is growing. The port itself reported containerized import volume increases of 9 percent in February over January 2018 totals. On top of that, the port handled the equivalent of 81,895 20-foot import containers in January – the busiest January for imports in its history. Finally, Oakland's total container volume – imports, exports and empty containers, increased 3.2 percent, year-over-year. Local planners ought to be looking for ways to further that growth, not limit it by surrounding the area with non-productive properties.
Looking east, ports like Charleston, Savannah and Wilmington are looking to expand, in response to this current growth and the explosion that's expected to come next. Indeed, all around the United States, more robust marine terminals and related infrastructure connections are being actively planned and built. In contrast, Oakland is mulling the construction of housing and a ballpark in an established industrial zone.
Environmental Concerns
I don't know much but if the ballpark and residential housing plan goes forward, that sounds like a prime location for a five year Environmental Impact Assessment (EIA), which of course would be followed by the requisite five years of litigation. And yet, I'm told that some ballpark proponents suggest that an EIA might be unnecessary. Where are all the environmentalists when you need them?
Actually, some argue that the ballpark and the housing might be a greener solution to this industrial area than doing the logical thing of improving it to provide more efficient flow of commerce, additional local, well-paying jobs, and fostering the growth of local trade. But, they'd also be wrong. That's because the state of California has already mandated that ports achieve a zero emissions performance by 2030. More recently, the practice of extending that requirement to warehouses outside the port gates – so-called 'incidental emissions' – has also been discussed.
The greenest industry in California, if it isn't already well on its way to achieving that benchmark, will very soon be its port industry. Locally, the Port of Oakland has already put its money where its mouth is. This month, the Port said that its largest marine terminal is converting 13 diesel-powered yard cranes to hybrid power. The result is expected to be an annual 45-ton reduction in diesel-related air pollutants. The first hybrid crane began service March 5 at Oakland International Container Terminal and it is expected that the rest of the terminal's retrofitted fleet will come online by next year.
"This is the Prius of cargo-handling equipment," explained Port of Oakland Environmental Planner Catherine Mukai. "We're gratified that our partners at the terminal are taking this step to help clear the air." Meanwhile, there's no word from ballpark proponents as to what they might do to achieve similar air quality measurements. We'll keep you posted.
Infrastructure (Real Estate) 101
One of the biggest policy issues today involves the task of deciding how to facilitate and pay for the improvement of the nation's infrastructure, preserving what it already there, and building more so as to make what already exists more efficient. The recent completion of the inland Olmsted Locks on the Ohio River gives us hope that we are moving in the right direction. So, too, does the dredging at myriad ports along our 95,000 miles of coastline.
It is a fact that ANY transport mode is only as efficient as the one that immediately precedes or follows it. The argument that a ballpark, thousands of housing units and related residential and recreational space in close proximity won't impact port operations is a pipe dream. The reality is – and I wish this was something I'd thought of first, but it isn't – that while you can build a ballpark anywhere; your options to build a port are clearly much more limited.
The goal of improving our national infrastructure – whether that entails ports, rail, trucking arteries or anything else – is an important intermodal discussion. We are an island nation; always have been, always will be. To my mind, that reality is far more important than where a baseball team might think it is cool and otherwise convenient to throw up a stadium.
Yesterday was opening day for major league baseball. I'm as big a fan as the next guy or gal. But this is one time when I must amend a popular catchphrase to say, "Baseball, hot dogs, apple pie and … infrastructure." And, for our ports, you can't have infrastructure – or the associated trade that is the lifeblood of the nation's economy – without real estate. That's a lesson that our urban planners need to learn, and soon, before it's too late. – MLPro.
* * *
Joseph Keefe is a 1980 (Deck) graduate of the Massachusetts Maritime Academy and lead commentator of MaritimeProfessional.com. Additionally, he is Editor of both Maritime Logistics Professional and MarineNews magazines. He can be reached at [email protected] or at [email protected] MaritimeProfessional.com is the largest business networking site devoted to the marine industry. Each day thousands of industry professionals around the world log on to network, connect, and communicate.