Hot Air
The answers to the South Korean ferry disaster are still blowing in the wind. And, all the hot air from the so-called maritime experts isn't helping.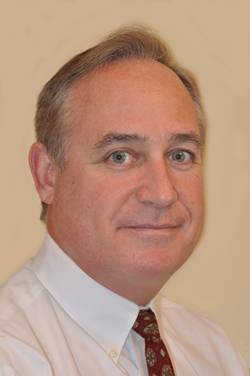 The events surrounding last week's deadly South Korea ferry disaster are still playing out in the news, across web sites like this one, on television and myriad other media outlets. It isn't yet clear what exactly caused the tragedy in which hundreds are eventually expected to be counted among the dead. And yet, any number of so-called maritime experts have already all but issued their edicts on the root causes and what should be done about it.
One such expert, from this side of the pond, went so far in an Internet posting on another web site to suggest that American mariners – in particular unionized labor – might have done a better job and perhaps this type of tragedy could have been avoided. Our 'expert' goes on to insist that American mariners all know that schedules are secondary to safety and that these mariners are properly trained as to best practices for abandoning ship and saving lives – as if to say other nationalities are not.
From my perspective – the net product (in case you are measuring) of six years at sea followed by about 14 years of service spent vetting ships, inspecting them for a major flag state and reporting my findings to a wide variety of maritime stakeholders – there is little to be gained by generalizing about the qualifications of one nationality of mariners over another. Over the course of attending hundreds of vessels all over the planet – to be fair, mostly tankers engaged in custody transfers – I can say with confidence that the nationality of the mariners on board the vessel rarely had anything to do with the quality, efficiency and the safety of the vessel upon which they sailed. And, I'll go one step further: I've attended dozens of South Korean (manned) vessels and – with rare exception – found them to be well operated and efficient platforms.
Indeed, the quality of a vessel and its safety culture has much more to do with the people managing and owning those vessels than it does anything else. I suppose I could chime in at this time and rant on about bridge resource management or the licensing requirements of one nationality or flag over another. Or, maybe I could ask whether the deck officers on the South Korean ferry were required to undergo pre-employment and/or regular, annual skill assessments conducted in a simulated environment. All of those topics may eventually come into play when the final investigation report, findings and recommendations are released. But, I think I'll let the investigators do their job before I begin to pretend that I know what happened in this case. That's because I don't.
According to regional press accounts about the incident, the ferry was being conned by a "young" third mate. Reportedly, the Master was not on the bridge at the time of the incident. But, that sort of event isn't indigenous to Korean mariners – or any other nationality, for that matter. In fact, I seem to remember two high profile maritime groundings right here in American waters, on boats crewed with U.S. mariners which both occurred under strikingly similar circumstances. That's not to say that the vast majority of U.S. mariners aren't safe and competent. They are. You see, it's just not a good idea to generalize about these sorts of things.
Rightfully, the current focus of the authorities in the wake of the most recent disaster is to try and find as many passengers and crew as possible; hopefully alive. Although that looks less and less likely for the missing with each passing day, we can all hold out hope and prayers that this is exactly what will happen. In the meantime, pontificating from 8,000 miles away about the root cause(s) of the casualty is, at best, unhelpful. It's just hot air. At worst, it's probably irresponsible. – MarPro.
 * * *
Joseph Keefe is the lead commentator of MaritimeProfessional.com. Additionally, he is Editor of both Maritime Professional and MarineNews print magazines. He can be reached at [email protected] or at [email protected] MaritimeProfessional.com is the largest business networking site devoted to the marine industry. Each day thousands of industry professionals around the world log on to network, connect, and communicate.