Gulf States Shipbuilders Consortium Tackles Big Issues
This week's annual meeting of the Gulf States Shipbuilders Consortium (GSSC) took place in Biloxi, Mississippi. with a theme of "Workforce Development: a Time for Change." Gulf Coast shipbuilders took on the challenges of recruiting, training and retaining the quality workforce necessary to keep today's shipbuilding boom alive for generations to come. MarPro's Joseph Keefe gave Wednesday's Keynote address, entitled, "Full & Competent Shipyard Employment: You CAN get there from here." The text of that speech is included below: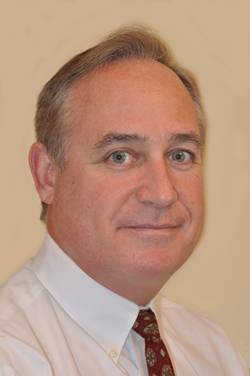 I want to start out by thanking Audrey (Kennedy) for inviting me to speak to you this afternoon. It's a privilege to do so, especially with an audience representing such an important part of the domestic waterfront, and at a time when much of what you plan and accomplish today will determine the course of your industry, for a long time to come.
Today, we'll talk about employment trends, get a little historical perspective as well as some parallels to what is happening in your industry, in comparison to that which has happened before, elsewhere.
But first, I'll kick off with a little bit of friendly advice from someone who just finished another road trip – this time to the greater New York area at the tail end of the worst winter in the past three decades: If you ever have the choice to go to two trade events, back-to-back; one in the heart of the snow belt and the other – well, right here on the warm and friendly Gulf Coast, then choose the latter only. I ended up with pneumonia from the former. Suffice it to say that I am thrilled to be here – and I'm staying a couple extra days to convalesce.
That said; you didn't come here to listen to me whine about the weather. We find ourselves in one of the most robust shipbuilding cycles that the domestic shipbuilding industry has seen in the past 40 years. According to a May 2013 report released by the U.S. Maritime Administration, the current condition of the industry is strong. Based on the slew of new orders which followed the release of those somewhat dated numbers, it is arguably getting stronger – all at a time when overcapacity in global shipping is taking somewhat of a bite out of foreign shipbuilding backlogs. In direct contrast to the perceived decline of U.S. Shipbuilding versus foreign competition, then, we find ourselves today in a particularly sweet spot.
The domestic shipbuilding scene today, according to Marad, includes 117 active shipbuilders spread across 26 states, with more than 200 shipyards engaged in ship repairs or capable of building ships but not actively engaged in shipbuilding. Including direct, indirect, and induced impacts, on a nationwide basis, total economic activity associated with the industry reached 402,010 jobs, $24 billion of labor income, and $36 billion in GDP in 2011.
A more recent report compiled by PwC Consulting pegs domestic maritime industry employment numbers at 478,440 jobs and a gross economic output of $92.540 billion annually. The typical shipyard workers income nationally is $29 billion annually with an estimated tax impact of $10 billion. And, contrary to what you may have been told elsewhere, we still operate a domestic merchant marine. While some so-called Jones Act operators like to occasionally skirt the spirit of the law – if not its letter – by performing a certain percentage of their repair and alteration work overseas, the vast majority stick closely to the tenets of our cabotage laws and the Jones Act. Indeed, there are today more than 40,000 vessels in the American domestic fleet. More on that later.
Closer to home, three of the top five states and 4 of the top ten beneficiaries of that economic engine are right here on the Gulf Coast. And, American builders, despite the competition and undercutting by foreign yards, have strengthened their export output in recent years, rising to $539 million in 2012 alone. This represents less than 5 percent of your combined output, but at the same time represents a trade surplus in six out of the last ten years, with a combined trade surplus of $410 million over that same period. Please, keep enjoying your meal. There will be quiz on those numbers at the end of my speech.
The export numbers are a function of many things but, according to my sources, it all comes down to delivering a consistent, dependable, on-time and quality product. You've done that – or to be more precise – your workforce has. That's one metric that cannot change. And yet, the theme for this event is "Workforce Development:  A Time for Change." That's because, just as we hope to change the cyclical nature of the domestic shipbuilding industry, we also need to look forward proactively, and change the way we develop and retain shipbuilding skills and talent.
First, a little personal perspective on history in the maritime industry: In the spring of 1982, I moved to Houston, Texas to be a little closer to where I was shipping out on a UNOCAL chemical tanker, but also to get out of my parent's house. Together with two friends, I bought a Victorian house in the old Houston Heights neighborhood at the top of the housing market, complete with a 14 percent mortgage and directly in the path of the coming crash in the oil markets. We were going to get rich, don't you know?
By 1985, the price of oil had collapsed to around $10 per barrel and I think, at the time, the breakeven price for drilling was about $22 per barrel. With as much as 70 percent of jobs in the Houston area depending directly or indirectly on the oil industry, some financial institutions failed, while others tightened credit. Thousands were thrown out of work. In January 1983, unemployment in the Houston metropolitan area rose to 10 percent and in the Golden Triangle, it hit almost 15 percent. Entire neighborhoods in Houston emptied out and thousands of oil industry personnel exited an industry that they thought would never recover. But, as we all know, it eventually did.
Sailing along until the Macondo deepwater disaster, the domestic side of the offshore oil & gas equation in any event, was doing quite well. Today, it is once again rebounding, but also faced with the same issues that you, as shipbuilders face: namely, how do you recruit and keep good employees, especially in the face of seemingly endless cycles of bust and boom?
Meanwhile, back in 1986, using the time-honored Keefe family tradition of buying high and selling low, I (barely) divested myself of the house that we had invested tens of thousands of dollars into renovations, and shortly thereafter, UNOCAL scrapped my tanker right out from underneath me. The fortunes of the U.S. merchant marine were continuing their downward spiral, from a robust fleet of almost 1,300 deep draft, bluewater vessels during the Korean conflict down to about 400 in the mid-1980's. Today, that number is less than 300. If you weren't in the business during that time frame, then you can only imagine the net impact of all of that on the domestic shipbuilding industry. Thousands of U.S. mariners departed the industry, unable to secure employment at sea. I was one of them. Good times, indeed. But, the U.S. merchant marine eventually recovered, too.
And that leaves shipbuilding: Looking back over a four decade period, a precipitous decline in domestic shipbuilding was made most obvious by a mid-1990's report by the U.S. Department of Labor Statistics which said that shipbuilding employment had dropped to a 45-year low. In the years that preceded and followed those numbers, the industry has seen more than few big yards shuttered and the so-called "Big 8" yards consolidated to the "Big 6" and now down to the "Big 4." During this time, we've also seen a few high water marks but perhaps far more in the way of "bust" cycles. All of which leads us to today.
The gradual constriction of the shipbuilding industry didn't provide a lot of encouragement to those who might want to enter the field, and contributed greatly to a graying of the workforce that remained. Today's challenge, then, is to reinforce the quality of workers now on payroll, gradually transfer that font of knowledge to the next generation and change the transient nature of a historically cyclical industry for the workers who produce the output. Easier said than done. You can get there from here.
Transfer of Knowledge
On the water, the glut of seafarers – specifically competent seafarers – has long since gone away. And here, the key word centers on "competent." That's because in an increasingly technical world of ocean and inland shipping alike, yesterday's mariners won't be good enough for today's high-tech vessels. In the last twenty years, an entire generation of mariners packed it in, the U.S. maritime academies stopped producing replacement officers in anywhere near the volume they had in the past and that sector of the industry did a poor job in recruiting new talent. Stop me if any of this sounds familiar. Suddenly, it's a good time to be looking for a ship and for shipping companies, a difficult time to pick and choose out of a shrinking manpower pool in which there are still fewer qualified applicants.
Reaching back once again into my considerable arsenal of sea stories, I can also remember sailing on the chemical tanker David D. Irwin in the mid-1980's. My 45+ year old vessel eventually went to the boneyards, but during my last couple of years on board her, the average age of the unlicensed seamen was approaching 70 years in the deck department. Those guys knew a lot but when it came to mucking tanks, I often went down to do it myself rather then send one of them. My premise was that it was easier to haul up a couple of buckets of slag 65 feet by myself than it was to pull up a 175 pound body in 100 degree heat. I don't suggest that your business is anywhere near as bad as the situation that I just described. But here and elsewhere, significant challenges remain.
Take for example, a recent poll of U.S. oil & gas employers, revealing that 43% cite skills shortages as a significant challenge and at the same time, 66% expect to increase hiring in the next 12 months. In Australia, developing the skilled workforce to build and operate the oil and gas projects now under construction is also cited as "a major challenge." And, the North Sea faces mass skills shortages. That industry needs to recruit and train 125,000 workers in the next 10 years as nearly half of the sector is hitting retirement age. 70% of employers report struggling to recruit quality candidates.
And, at a recent industry luncheon in Houston that I attended, Douglas Westwood's Mike Haney told attendees, "69 percent of global energy workers are over the age of 40. The bottom line is that recruitment needs are still a big issue and a problem for most producers. These skills need to be passed along from generation to generation." Again, if any of this sounds familiar, then you are not alone.
There is both Good News and Bad News:
Today, domestic shipbuilding cannot fill needed job categories fast enough, partly because those who might otherwise be interested in such a career simply do not know that it exists. And, while the shrinking payrolls and headcounts may well be a thing of the past, the challenge of communicating that good news is not. But, the good news is that there are any number of initiatives underway – within the business – and looking outside, as well. These start, of course, right here at home with National Maritime Educational Council (NMEC) and the Gulf States Shipbuilders Consortium.
Although I hesitate to preach to the choir about the NMEC, the new shipyard workforce development effort on the Gulf Coast is an exciting concept and a template for success. As the spearhead for efforts to standardize and provide credentials for shipyard workers, backed by a coalition of 20+ industry trade groups and companies, what the NMEC does next could well be the template for industry human resources development that we have been thirsting for.
NMEC's mission is to lead the industry in the development of a standardized and credentialed set of craft training that will change the landscape of maritime labor.  To work from a common set of definitions, you are defining exactly what each craft does, documenting each craft's required skill sets, and based on those skill sets, developing curriculum and assessments that ensures craftsmen who are certified through the system can perform to industry standards.
A key part of the program is the partnership with the National Center for Construction Education & Research (NCCER). NCCER was formed as a non-profit education foundation in the early 1990's those industries were facing the same challenges that the shipbuilding and repair industry is facing now.  Their model is effective, efficient, and has made measurable impacts related to safety, profitability and workforce development in those industries. 
During the program's pilot period, a boot camp was offered three times and graduated 31 entry-level shipfitters. Instructors used and vetted the shipfitting curriculum during the pilot. The outcomes are impressive – and promise much, much more. That said; it's never a bad thing to see what else is going on elsewhere: 
Out West: Vigor
Vigor Industrial Shipbuilding has teamed up with many partners on the U.S. West Coast to form their own solutions. Involving the Harbor Island Training Center in Seattle, Washington, Vigor has teamed with South Seattle Community College, the state of Washington, the Pipefitters union, the Workforce Development Council of Seattle-King County, Portland Community College, the Alaska Workforce Investment Board (AWIB) and the University of Alaska Southeast Ketchikan just to name a few. These have yielded training facilities in multiple locations. Vigor provided input to help adapt existing welding curriculum for shipyard work. Over the years, Vigor has hired more than 40 percent of jobseekers who completed training at the centers. Beyond the goal of quickly preparing people to enter into family-wage industrial careers, the training program is also a pilot to develop curriculum and training methodology that:
are transferable to other communities and regions

are transferable to industry sectors beyond the shipyard, including oil and gas

foster collaboration between industry and training providers

are sustainable over the long term through cost sharing and work experience
East Coast: Huntington Ingalls Industries
The company's Apprentice School at Newport News Shipbuilding recently celebrated 137 apprentices representing 18 trades and four advanced programs. The Apprentice School accepts about 250 apprentices per year. The school offers four- to eight-year, tuition-free apprenticeships in 19 trades and eight optional advanced programs. Apprentices work a regular 40-hour week and are paid for all work, including time spent in academic classes. Through partnerships with Thomas Nelson Community College, Tidewater Community College and Old Dominion University, The Apprentice School's academic program provides the opportunity to earn a degree in business administration, engineering and engineering technology and a bachelor's degree in marine engineering.
The Landing School - Maine
The Landing School, a post-secondary institution focused on educating tomorrow's marine industry professionals is holding a career fair today – interestingly enough – on their campus in Arundel, ME. Current students and alumni of The Landing School as well as prospective students will be able to network with companies looking to fill positions from yard crew to yacht designers. For current students and alumni it's a chance to explore the variety of positions available to them. For prospective students, it's a prime opportunity to see what it's like to work in the marine industry. Attending companies include more than twenty marine manufacturers and vessel builders.
Commercial Solutions: Tradesman International
Another option for shipyards is to contract with groups such as Tradesmen International. Tradesmen supplies contingent labor, but it is their consultative services – particularly Labor Productivity Consulting – that has gotten notice by construction businesses. That formula, using a contractor's historical labor data, enables companies to determine what their optimal permanent or core workforce total should be, and is also being applied to help the national shipyard industry. In essence, clients are ultimately able to run their businesses with a leaner permanent payroll and, through close interaction with Tradesmen, are capable of supplementing their core employees with Tradesmen's craftsmen only as workload warrants it. The goal is two-pronged: substantially increase workforce productivity and project profit margins. This bottom line gain gets put back into growing the business, providing enhanced benefits for their employees and keeping up with technology.
Outside Your Industry: the Maritime Academies
Interestingly, one industry which saw employees go away and then come back in droves is the maritime industry itself. In this case, however, the U.S. maritime academies that traditionally delivered that curriculum had to adjust to a changing customer base. Formerly accustomed to delivering bluewater mariners for ocean shipping, they have found themselves now scrambling to deliver relevant content for the brown water, inland and coastwise industries. It hasn't been easy but they got there. They got there because the potential employers of their graduates demanded it. And, with all but 500 hulls of our 40,000 vessel merchant marine situated in the brown water, shallow draft and lower tonnage sectors, the transformation had to come quickly. As Editor of MarineNews, by the way, your choice for shallow draft and brown water reporting, I particularly like where we are headed in that regard. So far, it is a work in progress but it is, like other efforts in other sectors – like yours – coming along.
All of these programs have one thing in common – they are all competing against one another for young talent, usually raw recruits who have to decide what to do with the rest of their lives.
Bright Future Requires Investment in Infrastructure, People
The domestic shipbuilding industry delivers almost 1500 vessels of all types annually; including tugs and towboats, passenger vessels, commercial and fishing vessels, oceangoing vessels, offshore supply and support vessels and inland barges. More than a few of these hulls are being exported because, up to a certain size vessel (in general, the larger OSV's), U.S. yards now compete very well with foreign yards on price and quality, especially where series-build deals are in play. U.S. exports include OSV's to tank barges, riverine patrol boats and a host of maritime security platforms. Many are actively marketing to foreign buyers and/or taking advantage of U.S. military sales programs. The "takeaway" from all of that is that we can compete on an international stage.
Recognizing the current state of the industry, perhaps, U.S. shipyards spent a total of $512.3 million on new and used capital assets in 2011 alone and those investments continue today. But, the majority of capital spending for the industry is for new structures and equipment – not necessarily in the training and/or efforts to attract and retain the talent that produces the product that continues to make U.S. yards attractive in foreign and domestic markets. We clearly need to do more.
I'm not here to tell you what to do or how to do it – I'm not the subject matter expert – just the guy chosen to speak to a full room of them. That said, I see great reasons for you to continue with your recruitment and training efforts and in fact double down on those investments. Here's why:
The Subchapter M towing rules are lurking – these will likely be approved in the Fall (or so they say) – as many as 4,000 inland vessels will need work to comply – most will need alterations to do so;

Then there is the Inland barge surge – Consider fracking waste: the Coast Guard may approve this for river carriage after high profile derailments and shore side accidents). And there is crude oil coming down from North Dakota – Separately, AEP is entering the liquid markets and Kirby is ramping up even further. The yards will stay busy.

Tier 3 / Tier 4 engine quandary – build or repower (?) – It's one or the other. Sure, some will be grandfathered for a time, but older tugs / pushboats will have to be replaced and those who decide to repower are looking at the choice of LNG, dual fuel or some sort of diesel with aftertreatment. I'm betting that many will go for replacement tonnage.

Offshore: still surging and people are still building OSV's. The U.S. sector is getting aggressive with specialty vessels for construction. The decommissioning market for old rigs is heating up – the government wants them taken care of. We will need specialty vessels to do so. That's Jones Act business, too.

Ballast Water Treatment: I promise you that the Coast Guard, the IMO, individual states and the EPA will eventually get together. The implications for as many as 1,000 U.S. vessels are huge.

The OPC sweepstakes – moving forward despite budget battles and sequestration – we'll need Coast Guard hulls to replace badly outdated equipment and the Coast Guard will have them built. And these aren't the only programs out there. The question is – how many?
Pie in the sky? Rose colored glasses? Or, perhaps, it's the antibiotics hazing my vision. Maybe, but I haven't seen anything like this since I began in the business in 1980. I like the chances for the current "boom" cycle for shipbuilders here at home to continue for the foreseeable future, but not if we don't continue to attract new talent to the waterfront, especially in terms of qualified shipyard workers and mariners. We as an industry have to better tell the story of how important the maritime arm is to the entire intermodal equation. Now is a great time to move forward with that effort. This week's efforts on your part are a great place to start. This is no time to take your foot off the gas.
Thanks for listening today. I'm happy to take questions and/or comments.