Go East, Young Man, Go East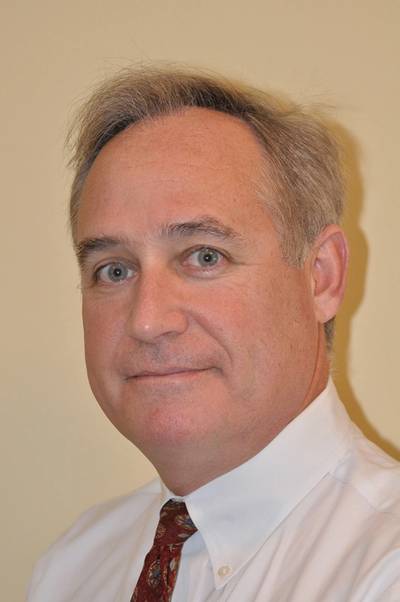 A recent report from Zepol, a Minnesota-based company that provides U.S. import and export data, implies that importers are beginning to move their business from the U.S. West Coast to East Coast ports. In fact, they characterize the trend as "supply chains radically shifting" in the first half of 2015. Also according to Zepol, "total imports along the East Coast have increased by 15 percent, while import traffic on the West Coast is down 4 percent." Wow.
Zepol's CEO and trade data expert, Paul Rasmussen said, "Shippers may be tired of West Coast backups, and with carriers adding more lines from Asia to the East Coast, it's hard to blame them." You think? Actually, you have to wonder why it hasn't happened sooner. So-called West Coast "backups" are attributed to a number of causes, but the only significant issue for these ports emanates from the never ending labor spats which seem to permeate ocean commerce in these ports at regular and predictable intervals. The latest mess, involving as many as 29 ports and just 20,000 dockworkers, was a prime example.
Separately, Alphaliner, a firm that tracks and compiles a wealth of information on the liner shipping industry and containerships, said this month that the Panama Canal route from Asia to the east coast ports of the US has retaken its traditional lead from the longer westbound route via the Suez Canal. Weekly capacity on the Asia-US east coast trade lane is up 20% year on year to a record high of 143,000 teu this month, Alphaliner said. The trade is served by 25 weekly strings, up from 21 a year ago – and an expanded Panama Canal is likely to increase the logistical advantage for those shippers hoping to move international cargoes to the U.S. East Coast with greater economy of scale.
The operators of the Suez Canal have no intention of being left behind, either. Zepol's Rasmussen adds, "Looking at these numbers, the port of Newark/New York's imports are becoming competitive with Long Beach. Upgrades to the Suez Canal and the focus on larger vessel infrastructure at Eastern ports certainly help pull traffic away from the Pacific."
Meanwhile, the Pacific Maritime Association and the International Longshore and Warehouse Union ratified in May a new five-year contract that had been previously agreed to in February. The contract dispute led to "crisis-level" congestion at West Coast ports after the previous agreement had expired the previous summer. The latest conflict typified the process that seemingly plays out every five years when the previous contract ends and the new negotiations begin. And as usual, the National Retail Federation (NRF) was still reporting congestion issues in June, long after the two parties had shaken hands on the deal.
We can probably talk about labor issues on the West Coast all day long. But, the usual process is easy to describe in a few sentences: The end of the five year contract period approaches, and cargo movements at West Coast ports inexplicably slow down (It's not us, they both exclaim!). The longshoreman wish lists (demands) are presented, at which time, management gasps [!] and digs their heels in a little. The dance begins. The contract period expires. Port congestion reaches crisis levels (typically – and I'm sure this is just a coincidence – just prior to the holiday shipping season). The retail and manufacturing stakeholders begin to panic. Port management softens and a new deal is struck. Six months of congestion takes another six months to resolve, costing the nation's economy untold billions. Does that sound about right?
In response, the National Retail Federation and more than 100 other business groups this month called for legislation that would require the U.S. DOT, among other things, to track port statistics. The NRF says it could help avoid a repeat of the congestion and slowdowns that occurred along the West Coast during the labor dispute resolved earlier this year. In a nutshell, the authorization bill would require DOT's Bureau of Transportation Statistics to establish a port performance statistics program and report annually to Congress on the performance and capacity of the nation's key ports.
Also according to NRF, Port authorities that receive federal assistance would be required to make annual reports to the bureau, and DOT would be required to work with the Commerce Department and Labor Department to report to Congress on ports' performance before and after expiration of labor contracts to help indicate whether labor discussions have impacted operations, the economic impact of such disputes and how long it would take for shipments to return to normal. It all sounds good, doesn't it? – Especially if federal funds were somehow tied to port performance and that all parties and stakeholders had skin in the game. It might be worth a try.


Another bill, this one intended to expand the authority of state governors to invoke federal back-to-work orders, is also being bandied about. Naturally, organized labor is lining up against it while big business seems to think it might do some good.
Technology: light at the end of the tunnel?
Another way to solve the chronic bickering and port congestion problem might be to automate the ports. Reports of a new automated Rotterdam container terminal that will improve box ship performance by as much as 40 percent are emerging. An automated ship-to-shore container crane system could eventually double the number of container moves by a manually-operated crane operation by 50 percent. That's the goal, in any event.
Beyond this, an average in-and-out the gate time for a single transaction during the terminal's test period was reportedly 33 percent faster than that which can be achieved at many U.S. ports. Another advantage of terminal automation boils down to safety: no one gets hurt when little to no human interaction takes place within the container yard. On the down side, the upfront investment for the technology is said to be nothing short of staggering. So, too, is paying a crane operator – who might be willing to strike every five years or so – for sitting in an air conditioned cab, making as much as $150,000 annually. What's a mother to do?
Changing Course: 090 True
The root cause(s) of U.S. West Coast port congestion and logistics issues that cripple the domestic economy with predictable and frightening regularity are many. One thing is for sure: cargo congestion and poor logistics on the West Coast don't happen because labor isn't making enough money or getting enough benefits. They are. It's a little like watching a pro football strike unfold. And, when a handful of people on one coast can hold the greatest economy in the world hostage, seemingly at will, then something has to give. Given the emerging statistics that maritime analysts are now throwing out there, that process may have already begun – in earnest.
Some shippers think that a good place to start is on the Gulf and East Coasts of the United States. Indeed, the freight statistics are already trending in that direction – due East. That said; the West Coast box terminals will always get their share of cargo, and much of that makes sense in terms of the logistics to bring it there. After all, California's economy is probably bigger than that of all but a handful of the world's countries. Add in Oregon and Washington and you cannot deny the need for ongoing traffic on the left coast. Hence, much of that freight coming in will stay there.
Bottom line [?]: A little competition never hurt anyone. And, deepened, more efficient U.S. East Coast ports will soon be giving the U.S. West Coast a run for its money. If you listen closely, you can almost hear those retailers whispering, "Go East, Young Man (or Woman), Go EAST!" – MarPro
* * *
Joseph Keefe is the lead commentator of MaritimeProfessional.com. Additionally, he is Editor of both Maritime Professional and MarineNews print magazines. He can be reached at [email protected] or at [email protected] MaritimeProfessional.com is the largest business networking site devoted to the marine industry. Each day thousands of industry professionals around the world log on to network, connect, and communicate.