Familiarization Training - the Ugly Stepsister of Certification Training
Familiarization training and certification training are both required for safe operations. Why is it, then, that these two forms of training are treated with vastly differing regulation and implementation? This article looks at the difference, the cause for unequal treatment, and what can be done about it.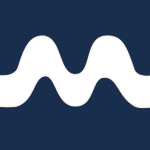 Maritime Training: The full library of maritime training articles can be found here.
Blog Notifications: For the latest maritime training articles, visit our company blog here. You can receive notifications of new articles on our company blog by following the blog.
Maritime Mentoring: International Maritime Mentoring Community - Find a Mentor, Be a Mentor
Familiarization Training - the Ugly Stepsister of Certification Training
---
Introduction
When I began working in the maritime training industry, the dichotomy of the training landscape (and the resulting safety risk) struck me immediately. A little background will help me explain.
Certification vs. Familiarization Training
On the one hand we have certification training. We all know what that is; first aid, MEDs, basic safety, etc. - the critical "basic training" that would-be mariners must master before being considered fit for their desired position. On the other hand, we have familiarization training. For lack of a better description, this is the "specialized" training that makes it possible for a mariner to do their job at the company they are hired by, while on the vessel they are assigned to. Again - we know what that consists of; knowledge of company policies and practices, vessel familiarization, the operation of the specific equipment on that vessel, route knowledge, etc.

So - we have these two aspects of training, and both are generally considered to be critical to safety and efficient performance. In fact, over the 5 or 6 years I have been involved in the industry, the focus on the latter type of training (familiarization training) continues to become more important as a result of the ever-increasing complexity of vessel-based systems. This makes sense. As our vessel-based systems require more and more specialized knowledge to understand and operate, the need for effective familiarization training increases and the consequences of poor familiarization training become more severe. This fact has been recognized by the IMO in the form of the new STCW requirements for type-specific ECDIS familiarization training. But ECDIS is only the tip of a very large iceberg. Ship-specific knowledge has always been important and it is becoming more so with every passing day.
Highly vs. Hardly Regulated
It is unlikely that many readers disagree with the above statements. Why, then, is it the case that those two critical forms of training (certification and familiarization training) are treated with vastly differing regulation and implementation? Think about it:
In the certification training corner, we have reams of training requirements, model courses, nearly endless documentation, flag-state audits, and so much more to ensure that all mariners have the required training, that the "right" material is being taught, that training is refreshed, that courses are approved, and so on. Looking at the basic STCW regulations and code (and ignoring the model courses for now), we are approaching 400 pages of training regulation.

In the familiarization training corner, we have, well, … very little. We have a few paragraphs in the STCW that speak specifically to vessel-specific training. Here is the most relevant portion of the STCW as it relates to familiarization training:
Regulation I/14/1.5: seafarers, on being assigned to any of its ships, are familiarized with their specific duties and with all ship arrangements, installations, equipment, procedures and ship characteristics that are relevant to their routine or emergency duties;

Essentially the rules say that vessel operators are responsible for familiarization.
Big Differences in Implementation
The difference in regulation detail flows (often) to an equally vast difference in attention to implementation. Companies implement certification training to varying degrees - some doing it very well and other doing it minimally well. But there is a lower bar, in some sense, dictated by the flag state requirements. As such, assuming the regulatory bodies are paying attention, a reasonable job is usually done at certification training (although your definition of "reasonable" mag cause you to disagree).
When it comes to familiarization training, however, we see enormous differences - which is no surprise given how poorly defined it is according to regulation. Essentially operators are left to their own devices to design and implement familiarization programs. The result is a real mixed bag. I have personally seen instances of truly outstanding familiarization training. By "truly outstanding" I mean company-specific, vessel-specific and equipment-specific training that is standardized, is carefully assessed, is measured, and is part of a continuous improvement process. Unfortunately I have also seen very very poor (and frankly almost non-existent) implementations of familiarization training. In the middle, the common implementation is some form of job shadowing where a new recruit is asked to follow a more experienced worker for some time until they get the "hang" of the job on the assigned vessel. Although this may be the most common form of familiarization training, most trainers with any knowledge of what constitutes good training will tell you that this form of training is not standardized, is very difficult to assess, cannot be measured as to quality, and therefore cannot be part of a program of continuous improvement. In other words it is typically a very poor (and I'd argue dangerous) form of training. Yet it is preva;lent.
So - on the one hand we have comparatively well-defined, well-regulated, well delivered (often), and reasonably effective certification training. On the other hand we have poorly defined, poorly regulated, poorly implemented (usually), and arguably dangerous familiarization training. Why?
Who is to Blame?
I believe the answer to this is "no one". No one is to blame. Sure - all players in the industry have a part in providing quality training, so in that sense everyone is to blame. But the real reason that there is such a dichotomy in regulation and implementation between the two forms of training is that certification is comparatively very easy to define, regulate and implement, while familiarization training is very difficult to define, regulate and implement. So no, it is not the IMO that is to blame and to some degree it is not even the vessel operators that are to blame for the poor state of familiarization training. The fact is that it is simply a difficult problem. This raises two immediate questions: why is it a difficult problem, and what can we do about it? It turns out that there is fortunately a lot we can do to make familiarization training standardized, rigorous, measurable and part of a continuous improvement program. Some operators are doing it already. We will get to that in a moment - but first let's turn to why this is a difficult problem …. which we will do in the second post in this series on familiarization training.

If you would like to be notified when the second installment is ready and have not yet done so, please sign up for blog notifications here.
Conclusion
In the next article on familiarization training (or general lack thereof in this and other industries), we will look at why it is so poorly defined, regulated and implemented. Doing so will help us understand what we can do about it - which fortunately is "a lot" (which we will also discuss in the next post). In fact, with a little planning and knowledge, familiarization training can be highly standardized, rigorous and measurable. In short, it can be excellent. And given the ever increasing need for a deep understanding of vessel-specific systems and routines, and the severe safety and performance related consequences of a lack of such understanding, it is easy to argue that this is a subject that the whole industry needs to turn its attention to.
# # #
About The Author:
Murray Goldberg is the founder and President of Marine Learning Systems (www.marinels.com), the creator of MarineLMS - the learning management system designed specifically for maritime industry training. Murray began research in eLearning in 1995 as a faculty member of Computer Science at the University of British Columbia. He went on to create WebCT, the world's first commercially successful LMS for higher education; serving 14 million students in 80 countries. Murray has won over a dozen University, National and International awards for teaching excellence and his pioneering contributions to the field of educational technology. Now, in Marine Learning Systems, Murray is hoping to play a part in advancing the art and science of learning in the maritime industry.
Maritime Training: The full library of maritime training articles can be found here.
Blog Notifications: For the latest maritime training articles, visit our company blog here. You can receive notifications of new articles on our company blog by following the blog.
Maritime Mentoring: International Maritime Mentoring Community - Find a Mentor, Be a Mentor