Dialing for Dollars, Reaching for Relevance
Marad presents its FY-2016 Wish List, but many questions remain.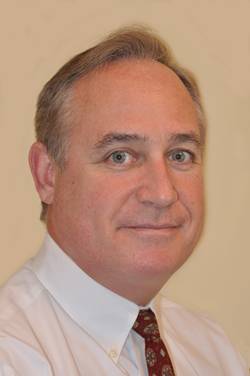 It was just last week that U.S. Maritime Administrator Paul Jaenichen made the annual trudge to the Hill to present his case for an operating budget in the coming fiscal year. At the same time, it is important to note that the President's Fiscal year 2016 Budget for the Department of Transportation (DOT) proposes a total of $94.7 billion across all modes. Marad's portion of the FY 2016 Budget Request is just $406.8 million, or less than one half of one percent of that total. Notwithstanding those who would question if Marad should get ANY of those funds, it is also telling that the needs of an island nation and its waterfront infrastructure merit so little consideration.
Sure, infrastructure funding comes from a lot of sources, and Marad has little to do with any of it, but the paucity of money allocated to America's maritime cheerleaders shows exactly where this country views the importance of maritime commerce. Marad is also the only modal arm of the U.S. DOT that has virtually no regulatory teeth. They advocate for a lot of things and get tasked with things like making sure the lights stay on at the U.S. Merchant Marine Academy.   
Marad by the Numbers
For FY 2016, Marad asked for $186 million for the Maritime Security Fleet (MSP) – you know; the collection of 60 foreign-built, flagged-in vessels that we can theoretically depend on in times of crisis?
Jaenichen says in his written statement that funding provided by a reimbursable agreement from DOD allows MARAD to continue to provide ready surge sealift support in FY 2016 in the areas of activating, operating, deactivating and special mission requirements for RRF vessels and maintaining MARAD's NDRF fleet sites.
The President's FY 2016 Budget Request includes $25 million as a component of Food Aid reforms proposed for P.L. 480 Title II food aid that would provide flexibility to deliver emergency food where appropriate such as in conflict situations and logistically difficult crises.
Marad's budget also asks for $96 million for USMMA. Of this, $71.3 million will support Academy operations and $24.7 million will fund major capital improvements and repairs to the Academy's physical campus. Anyone who has visited the Kings Point campus in the last couple of years knows they desperately need that money. Money, as it turns out, may actually be the least of the Merchant Marine Academy's problems.
Kings Point Questions
As I was penning this column this week, I was contacted by a Kings Point graduate who brought my attention to the following information (that is also posted on the Kings Point alumni web site: http://www.usmmaaf.com):
According to the Kings Point posting, the Merchant Marine Academy may lose its highly respected Academic Dean, Dr. Shashi Kumar, who holds a Ph.D. in Maritime Economics, is a Master Mariner and a Fulbright Senior Specialist and has stepped up to serve as interim Superintendent three separate times. As a recognized maritime policy expert, he writes the "U.S. Merchant Marine and World Maritime Review" published annually in the Naval Institute Proceedings magazine. A recent article in the Charleston, South Carolina, Business Journal reported that Dean Kumar is one of three finalists for the position of Provost at The Citadel military college. He was selected from a field of over 130 qualified candidates.

The Web site also lists other high level departures from USMMA, and further claims:
Commandant will be leaving March 6, 2015 after beginning his job search at least a year ago.

Athletic Director stepped down in March 2014 and only now is that position being filled.

Waterfront Director vacated his position in February 2014. His position remains unfilled.

The Sexual Assault and Response Coordinator (SARC) left last spring and was not replaced for six months resulting in a deficiency in a recent Inspector General Audit.

Four vacancies in Admissions include the Assistant Director of Admissions, who left last summer, and the Diversity Recruiter position, vacated in July, 2014 as well as the Admissions Officer, who left in 2013. The class of 2019 will be the first plebe class in memory to have no foreign students because the Admissions Department is functioning at 50% staffing.

Tactical Officer, Regimental Logistics Officer and Student Activities Director vacancies exist in the Commandant's Division.

External Affairs Director and assistant in Administration have been vacant since 2013.

There are currently seven vacancies in the academic departments, some of which have been vacant for six months or longer.
The departure of Dean Kumar would leave the Academy in an unusual position, as Kumar is the only mariner at the senior administrative level. Unlike the other Service Academies who have administrations comprised almost entirely of graduates who are experts in the mission of those Academies, USMMA has only Kumar. This means that the nation's only federal Merchant Marine Academy, whose mission is to educate and develop the next generation of maritime professionals, will be fully under the leadership and guidance of non-mariners.

The Kings Point alumni web site encourages qualified Kings Pointers to apply for these jobs.  And, no wonder. With no commercial mariners (if the Dean leaves) left in senior management positions, one has to wonder what Marad really has in store for the academy. And, the messy demise of GMATS – the well regarded not-for-profit continuing education program that was axed by Marad (along with several superintendents along the way) – certainly doesn't bode well for what may come next. Stay tuned.
State Maritime Academies
Where the budget also gets interesting is the request for $34.6 million for the State Maritime Academies. The plea includes $5 million for what Jaenichen characterizes as National Security Multi-Mission Vessel (NSMV) planning and design to support the replacement of the 53-year-old training vessel EMPIRE STATE and $22 million to fund maintenance and repair costs for federally owned training ships on loan from MARAD to the academies. In a nutshell, Jaenichen is reviving a long talked about (but never funded) effort to have the federal government eventually underwrite a built-for-purpose training ship – perhaps even a series fleet – for the state maritime academies. Naturally, the state maritime academies are thrilled at the prospect of such a process. ADM Richard Gurnon, President of the Massachusetts Maritime Academy, has vocally championed that approach for years.
Some stakeholders, however, question the direction of such an effort. On paper, it – the training ship – is a great idea, but the concept has always been dead on arrival in Washington. And, Jaenichen himself told this writer last week that the cost of such a vessel would probably come in somewhere between $100 and $200 million. And, in an atmosphere where we can't even get a desperately needed Coast Guard icebreaker built, what hope do we have for building merchant training vessel for a country who thinks that Marad deserves less than one-half of one percent of the DOT's operating budget. I'm just sayin' …
Beyond the funding, fundamental questions should also be asked about what form a new training platform should take. Maybe that's what the $5 million is for. It is no secret that the nation's merchant marine is a radically different animal today than it was fifty years ago. Back then, a reasonably robust blue water fleet was the centerpiece of the country's merchant marine. Today, as many as 39,500 of our +/- 40,000 hull merchant fleet can be classified as brown water, workboat and/or inland vessels. Hence, building a 600' training ship to educate mariners who, down the road, will likely be driving DP capable, azimuthing-propelled vessels in close proximity to land or on inland waters may or may not represent the best bang for the buck. That said, the academies deserve to be supported, Fort Schuyler needs a ship, and I applaud Jaenichen for showing the leadership to advocate for such an effort.
The Title XI Maritime Guaranteed Loan Program also got some love on the Hill. Noting the current portfolio of $1.5 billion in Title XI outstanding loan guarantees and 38 individual loan guarantee contracts, representing 21 companies covering approximately 250 vessels, Jaenichen asked for $3.1 million for administration of the loan portfolio and to process new loan applications. Jaenichen says that the balance for new loan applicants is $42 million and that this could support approximately $454 million in shipyard projects. Fair enough.
The FY 2016 Budget Request for the Ship Disposal Program was set at $5 million, amidst lingering questions as to how well the program is being carried out. At least one contractor is upset that they have missed out on scrapping business despite making the highest bid on one contract, something that saw the government in theory leave as much as $400,000 on the table when it awarded the contract to the next lowest bidder. Marad still hasn't fully answered for that decision, although Jaenichen promised the subcommittee members that he would respond, post-hearing.
Beyond the administration of the disposal contracts themselves, funds earned from this program are stipulated for various purposes, including the state maritime schools, who are supposed to see 25 percent of the approximate $75 million taken in over the course of the past ten years. But, the six state academies have reportedly received less than half of that money. That has left some parents of cadets and academy administrators steaming mad.
Bottom Line
Without a doubt, Maritime Administrator Jaenichen stepped into a tough situation at Marad when he took the reins. Many of the issues that permeate the agency's problematic portfolio predate his arrival by many years, and the vast majority of these challenges won't be solved overnight. Reportedly, when DOT set about naming a new maritime administrator, the number one qualification for the position was said to be the need for a "strong leader." Well, they got one. Because of it, morale is said to be up at the agency and Jaenichen, a former U.S. naval officer, has rolled up his sleeves and become immersed in the business of the commercial waterfront. All of that, however, isn't nearly enough.
Questions remain about Marad's ability to be a good steward of the funding entrusted to it. And the money is only one part of the problem. Until we as a nation start to take the waterfront and its infrastructure seriously, Marad's perceived relevance will continue to mirror its slice of the DOT funding pie. And, that ain't much. – MarPro.
* * *
Joseph Keefe is the lead commentator of MaritimeProfessional.com. Additionally, he is Editor of both Maritime Professional and MarineNews print magazines. He can be reached at [email protected] or at [email protected] MaritimeProfessional.com is the largest business networking site devoted to the marine industry. Each day thousands of industry professionals around the world log on to network, connect, and communicate.