Casualties, Collisions and Criminality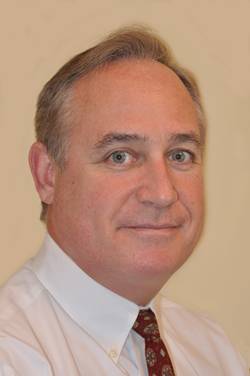 It is a dangerous world out there. Because of it, and no matter how far removed I may find myself from a former life at sea, I still retain a fierce loyalty and certain sympathies to anyone to goes to sea to make a living – to include the Navy, Coast Guard, the merchant marine or any other seafaring discipline – and of any nationality. Hence, when I read a Reuters report released in mid-January that outlined how the commanding officers (and some others) of two U.S. Navy destroyers involved in deadly collisions last year in the Pacific Ocean would face court-martials and military criminal charges, I sat up and took notice. The charges included, among other things, negligent homicide.
Under the loose category of 'closing the barn door after all the horses had escaped,' the decision to files charges against the officers is already the most visible – and in my opinion – regrettable manifestation of the Navy's latest effort to address the root cause of the deaths of 17 sailors. Already having fired other senior officers, including the commander of the Seventh Fleet, in the wake of these collisions, the court martials and criminal charges aren't likely to end there. But, foisting the lion's share of the blame onto the shoulders of the front line sailors is a mistake; probably one the Navy will regret for a long, long time.
High Expectations; Low Support
No one goes to bed at night and gets up the next morning with the intent that they'll do anything but put forth their best effort when they head off to work. I'm pretty sure that was the case on board both the USS John S. McCain and the USS Fitzgerald just prior to the tragic casualties that thrust both the vessels and the sailors who man them into the hot spotlight. None of that lessens the severity of what happened in those incidents, but in both cases, the chief problem resides in the areas of competence, training and whether or not any or all personnel on board both vessels were getting adequate rest. In all three areas, I would venture to say that the Navy let those individuals down, well prior to the collisions that resulted in serious charges.
In commercial world and in a post-OPA environment, adequate rest periods are not only mandated, but also closely monitored. Failure to be able to document that these mandatory rest periods were observed in accordance with STCW 2010 or the MLC 2006 rules can lead to serious consequences, especially in the wake of a serious casualty. That's not necessarily so on a naval vessel.
Also in the commercial world, the collective weight of training and testing – especially in way of STCW endorsements – is significant. In today's deep draft merchant fleet, no one is being tasked with standing a proper bridge watch without first being subjected to a battery of simulation scenarios, most of which mimic unexpected casualties and close quarters situations. The pre-employment vetting has evolved to a fine art. Once in the fleet, refreshers and continuous training are now the rule and not the exception. Want that promotion to Master? Then get on the airplane to fly across country to the company's simulation contractor who will run you through a grueling, competitive 8 hour simulator evaluation.
Less clear is how much training U.S. Navy watchstanders actually get before being asked to take the watch on a sophisticated warship underway at 25 KT in foreign waters. Based on current and recent events, it simply isn't enough. And, if not, flag level staff share just as much responsibility (if not more) for these two high profile casualties as anyone else.
Legal 'Creep'
Separately, the legal 'creep' of criminal charges against commercial mariners has also ramped up. My favorite 'garden variety' example of this is when the government whips out the Migratory Bird Act in the wake of a pollution incident. The tragic accident involving a container vessel at the port of Mobile, Alabama in 2006 is another. The subsequent arrest and sentencing of the ship's master in the wake of an on board electrical failure that resulted in the vessel striking a container crane rankled mariners everywhere. One person was killed (ashore) in the incident. Eventually, that mariner was sentenced to time already served, and then deported.
At a recent trade event here in the United States, I express my concerns regarding the criminalization of mariners to a well-known U.S.-based admiralty attorney, who replied flatly, "They only get prosecuted when they lie to us." I'm not so sure about that. Increasingly, errors on board ships – merchant or otherwise – are being considered first as criminal acts and secondly as lapses in judgment. Nevertheless, Reuters also reported that the head of naval surface forces was simply removed from his position earlier than his planned retirement date. Seems like he got off easy.
Looking for the Best & Brightest
We could dwell on these two naval tragedies all day and I could write 20,000 words, not cover it all and fail to do it as well as a dozen other subject matter experts. On the other hand, I do have some value to add to the discussion. It was a few years ago that I attended (covered for the magazine actually) a graduation ceremony at the Massachusetts Maritime Academy. In this instance, I also had the opportunity to witness a very nice commissioning ceremony being held separate from, but on the same day of the graduation ceremony.
I had never actually attended something like that, so, hanging back at a respectful distance alongside the Cape Cod Canal, I watched it unfold. It's quite something (and quite moving), if you've never seen it done. As the young man was commissioned – in this case into the U.S. Marine Corps – a veteran and former officer in the U.S. Navy eased in beside me and whispered, "I sometimes find it hard to believe that there are kids still willing to step up and do this."
Thinking back on that day and his remarks to me, I also can't help but think that the post-casualty treatment of these naval officers from the USS McCain and USS Fitzgerald will do nothing to encourage the next generation to do anything of the sort. If I were 30 years younger, it would certainly give me pause.
Actually, it was around 30 years ago when I had an interesting conversation with my girlfriend (now my wife), who had just sat for and passed her exam to be a Certified Public Accountant. On the very first try, I might add. In any event, I was still going to sea and she (ever the number cruncher) pointed out the disparity between her salary and mine. I took all that in and replied, "Yes, but when I make a mistake, it could end up as a multi-million dollar environmental disaster with potential loss of life. If it happens to you, that's why they put erasers on number two pencils." That went over about as well as you might expect. Maybe we should have that same conversation with a few admiralty lawyers.
In a perfect world, we'd like to think that only the best and the brightest – such as my wife – will be put in charge of operating multi-million dollar deep draft warships and commercial freighters. By and large, the mariners licensed to do that today are just that. But that won't continue. Not if the criminalization of casualties at sea – in both commercial and government service – trend towards the rule and not the exception.
You hear a lot about subchapter M, the Responsible Carrier Program (RCP), SMS systems, MLC, STCW and all the rest of it on the commercial waterfront. And, I'm sure that in military service, they've got some roughly equivalent benchmarks in place. In the case of the two most recent naval tragedies, however, the U.S. Navy sent out some people who probably weren't ready to do the enormous job in front of them. They followed orders and did the best they could. It wasn't enough. Prosecuting them in response isn't the answer. It also won't help to solve the problem. In fact, it just might make it worse. – MLPro.
* * *
Joseph Keefe is a 1980 (Deck) graduate of the Massachusetts Maritime Academy and lead commentator of MaritimeProfessional.com. Additionally, he is Editor of both Maritime Logistics Professional and MarineNews magazines. He can be reached at [email protected] or at [email protected] MaritimeProfessional.com is the largest business networking site devoted to the marine industry. Each day thousands of industry professionals around the world log on to network, connect, and communicate.