Automation and the Waterfront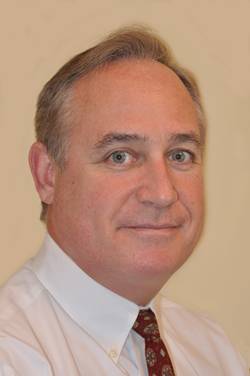 That dirty little secret that labor doesn't want you to know.
Just back from a whirlwind three-day press tour of the State of Virginia's intermodal network connections, there is much to report – most of it good – emanating from the Commonwealth. We saw it all: the Front Royal Inland Port, Richmond Marine Terminal and the Hampton Roads complex. Already the deepest port on the East Coast, the plan to drill down to 55 feet is also moving ahead. Already completed is the semi-automation of the Virginia International Gateway (VIG) Terminal.
There are a lot of good (no, great) things happening at Front Royal and Richmond, but that's a topic for a different day. On the other hand, our bird's eye view of the VIG, in particular, was particularly impressive. The automation of many aspects of the facility is already yielding benefits in many ways. Arguably, this is now the most modern port on the East Coast. Eventually, the TEU capacity of the whole Hampton Roads complex, already at number five nationally, will double. But, that's not what this article is about. Or, just maybe, that's exactly what it should be about.
Waterfront Automation: Afloat and Ashore
ASV Global (now L3 ASV), the market leader in autonomous vessel development, knows exactly what autonomy on the waterfront means. It's not what you think. And, thanks in part to ASV; once just a vision, the autonomous vessel is here. What that means for labor is another thing altogether. ASV's Thomas Chance discounts the ultimate impact, saying, "The dirty little secret of the unmanned boat business is that it is not completely unmanned."
If 'Dull, Dirty and Dangerous' is the catch-phrase that describes the best reasons to employ autonomous technology, there are, to be fair, other reasons to explore this emerging, disruptive product. Key drivers include lower CapEx and OpEx. But, CapEx and OpEx are not the only drivers and, in the minds of many, hardly the most important. Along the way, there are myriad benefits to be realized.
In a container yard, the dangerous part is easy to see. In the automated terminal, like ants on a dropped piece of chocolate cake, container handlers, reach stackers and other similar vehicles whir around and navigate the well-planned yard. No one walks in the yard anymore. Fewer still will ever manually wrangle a container. Complex algorithms decide when and where to pick a box and/or drop it off.
At the front gates, where scores of truck 'checkers' once milled around, verifying credentials, security clearance and the like, a bank of cameras (photographing box condition inbound and outbound), biometric readers and bar code scanners do all of that automatically, watched impassively by stevedores sitting comfortably in an air conditioned office, perhaps sipping a mocha grande latte, completely protected from the elements. All but a handful of these workers are union affiliated.
In VIG's modern rail transfer facility – where the boxes leave the terminal for the inland destinations (like Virginia's impressive Front Royal inland port, for example) – every single box is lifted and plucked via automation, guided by a slick and efficient (Navis, in this case) terminal operating system (TOS). There won't be any mistakes, or, for that matter, 'slip and falls,' here.
Dull, Dirty and Dangerous
Containership pioneer Malcom McLain's dream of waterfront efficiency, long in the making and with many victories along the way, is poised to cross its final frontier. I've seen it: up close and personal. The goals of achieving better cargo efficiency, security and the virtual elimination of cargo theft have all been reached. Safety – appropriately packaged in the 'dull, dirty and dangerous' metric – is the next box to be checked. VIG is already there.
Make no mistake: these are good jobs on the waterfront; exceedingly well paid, with benefits that would make even the most tenured, senior federal official blush, and an all-but-certain future that Marad says will include a 40% increase in cargo traffic in the decades to come.
The work is also monotonous, sometimes tedious and without a doubt, it can be dangerous. For autonomous boat operators, the dirty part tends to involve tasks like towing a spill boom and similar messy tasks. But, what they all have in common is that they are dangerous. And despite what labor might have to say about the collective move towards automation, the unquestioned number ONE driver for embarking on that journey involves safety. That should make labor happy. Apparently not.
'On the Waterfront'
It's not 1954 anymore. This also isn't your grandfather's waterfront. That much is obvious as terminal operators take a bit of flak from West Coast dockworkers for their plans to employ driverless vehicles at America's biggest port complex. In a nutshell, the program could cut costs by reducing the need for truck drivers, and at the same time – these trucks would be all electric – help to meet the onerous environmental mandate laid at the doorstep of all California ports. Indeed, the Golden State wants all its ports to be emissions free by 2030 – you know, about the same time China says that their emissions will peak. Somehow, that's got to be paid for. More efficient operations will be one of the key drivers to getting there. Improved safety will be a measurable byproduct.
It isn't hard to see what labor on the left coast is worried about. The average West Coast dockworker grosses more than $125,000 annually; plus benefits. Were that sort of rice bowl to go away for me, I'd be in there swinging, too. But, that's not what will happen. And, labor knows it.
Separately, the 'first-ever newsletter' issued by the Maritime Labor Alliance (MLA) was recently released, and includes the six-union coalition's statement on Automation. The MLA consists of the American Radio Association (ARA), the Inlandboatmen's Union of the Pacific (IBU), the International Longshoremen's Association (ILA), the International Longshore and Warehouse Union (ILWU), the International Organization of Masters, Mates and Pilots (IOMM&P) and the Marine Engineers' Beneficial Association (MEBA).
MLA notes, "As automation is being deployed in the transportation industry, proposals to fully automate port terminal operations are currently being considered while efforts to operate unmanned vessels are not far behind." They've almost got it right. Automation is being deployed ashore, and, more than 200 autonomous vessels are already on the water, working myriad missions and in still more locations.
Moreover, says MLA, their stakeholders "stand in solidarity to oppose any effort to implement automated technologies in the workplace that will seek to increase profits at the expense of our jobs."
Also cited is a recent industry report that says that automated ports were generally less productive than their conventional counterparts while the return on investments produced far less than original projections. The real truth probably lays somewhere in between. No one likes change and new initiatives often involve 'teething' time to smooth out the kinks. That said; and if so, there's no sign of that problem in Virginia.
MLA goes on to insist, "… the maritime workforce will be faced with dramatic job cuts and loss of wages if the unchecked move to automation is fully realized. These efforts are continually being forced upon workers as management seeks to do more with less in an effort to eliminate one thing: American workers." But, as my trip to Virginia proved last week, nothing could be further from the truth.
At VIG, truck turn times are down dramatically and although the business case for their automated gantry cranes calls for 25 moves per hour on and off the on-dock rail connections, that rate has peaked at as many as 28 per hour as they refine the implementation process. The terminal thinks that they can do even better. The historical manual labor move rate? 19 boxes per hour. Do the math.
More importantly, Virginia Ports says that the number one driver for all of this was safety. Separately, and in another recent article written by this editor, Tideworks Technology President Thomas Rucker also reports that safety is a big part of that decision process. Terminal operators want all of their personnel to go home at the end of the day. Rucker – his firm a provider of a sophisticated TOS program – goes on to say that in his experience, "Any terminal operating company that publishes, or even talks internally about what their yearly goals might be, you'll see safety at the very, very top. So safety is absolutely number one."
Meanwhile, back in Virginia, the unfounded fears of labor have come home to roost. We learned on our press tour that labor headcount at the semi-automated terminal is actually up, as are annual wages. The notion that jobs will evaporate, as automation kicks in, also disappeared into thin air.
The bottom Line: no longer a dirty little secret
ASV's dirty little secret, unlike your whispered discussions about weird Uncle Harry around the Thanksgiving table, is, in actuality, very good news. The jobs aren't going away; they're just different ones. And, there will probably be more of them when it is all said and done. Most cogent stakeholders recognize this reality already.
Meanwhile, mariner training facilities, the IMO and the U.S. Coast Guard all know that the mariner of tomorrow will be a much different individual, with different and enhanced skill sets from the ones commonly seen on board today. Collectively, they are all gearing up for the changes in the mariner training and credentialing process which is certain to come. Likewise, the longshoreman of tomorrow will have to make similar adjustments. And, when it is all said and done, these jobs and the professionals who perform them will probably command just as much, if not more buying power, as their yesteryear colleagues. It's as simple as that.
The real sticking point about automation concerns who will get those new age jobs. Labor wants to control them, and let's be honest; that's probably exactly what will happen. These are people – as few as a couple thousand individuals on one coast alone – who have the instant ability to bring the supply chain to its knees, and have done so on more than one occasion. Typically, this sort of leverage is applied around the pre-Christmas intermodal rush. Automation won't change that. Not unless magic or divine intervention is somehow involved.
Just as the MLA points to the cyber threat as a reason to fear and/or delay the inevitable future of the waterfront, the case for job elimination as a result of automation is an equally flawed 'non-starter.' Instead, labor would be better served to embrace this new technology (as, for example, they have in the Commonwealth of Virginia), ultimately making sure that their workers are adequately trained to meet the challenge of a demonstrably safer, more efficient, and yes; more lucrative workplace.
All Aboard!
The automation train is now leaving the station; it's intermodal signature far more efficient than that which it leaves in its roiled wake. With those pesky 'slip and falls' and the raft of 'human error' miscues that constitute the vast majority of all transport accidents a distant, unpleasant memory, BCO's, terminal operators, liner companies and the ultimate consumers all reap the reward.
But wait! There's more – and something for everyone: Well paid stevedores – probably more of them – are far more likely to go home safely at the end of a shift. Truckers, long used to the monotony of the cross country trip, now make six or seven turns in a single day (the grind of the interstate leg now replaced by the more efficient and environmentally correct 'last mile' delivery) and then race home to catch their son's (or daughter's) little league game. And, deep down inside, isn't that what we all desperately crave?
Don't worry. You can count on me. It'll be our dirty little secret. – MLPro.
* * *
Joseph Keefe is a 1980 (Deck) graduate of the Massachusetts Maritime Academy and lead commentator of MaritimeProfessional.com. Additionally, he is Editor of both Maritime Logistics Professional and MarineNews magazines. He can be reached at [email protected] or at [email protected] MaritimeProfessional.com is the largest business networking site devoted to the marine industry. Each day thousands of industry professionals around the world log on to network, connect, and communicate.