A bullish start to the year for US ports
Encouraging indications of what the year will bring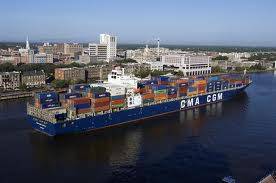 US ports are reporting some pretty good results for 2012, despite gloomy assessments from economists about the performance of the national economy. What's more a couple of forecasts for 2013 are surprisingly upbeat, while indications from others show a good first half of their fiscal years.
Los Angeles handled 8 million TEU, the highest since 2007 and only the third time the port has topped this figure. However, the year ended on a pessimistic note, with December down 9 percent on the year before.
Long Beach was just the opposite. December was the busiest it has been since records began, with a 10 percent increase. However total volume for the year was down slightly to 6 million TEU.
There was almost universal pessimism during the year over Oakland because of its managerial woes and labor disruptions. Yet the final volumes were virtually the same as 2011 at 2.3 million TEU.
Tacoma recorded its best year since 2008, with 1.7 million TEU, 16 percent higher than the year before. Even better results came from breakbulk at 70 percent more than 2011. For 2013, the port has forecast 14 percent growth in container volumes, along with a seven percent boost in auto imports and moderate gains in grain and log exports.
It's smiles all round at the   Georgia Ports Authority  where December tonnage rose 12 percent, with auto/machinery up 22 percent compared with December 2011 figures. December is also the end of the first half of the fiscal year and total tonnage across all terminals went up 4 percent to 13 million tons.
"Our total volume of 2.27 million tons puts December among the top 10 months on record and the highest-performing December ever," said GPA Executive Director Curtis Foltz
Tacoma had its best container year since 2008, shifting 1.7 million TEU in 2012, 300,000 more than 2011. Also, breakbulk cargo volumes were 68 percent higher for the year.
The Port of Virginia recorded a 10 percent increase in containers, to 2.1 million TEU, its second busiest year on record and only 22,000 TEU less than its best year, in 2007.
Redwood City has racked up a 9 percent increase in tonnage to 660,000 metric tons for the first six months of its fiscal year to the end of December.