US Short Sea Shipping
What's holding us back from an efficient marine highway system to reduce traffic and the resultant environmental impact here in the US.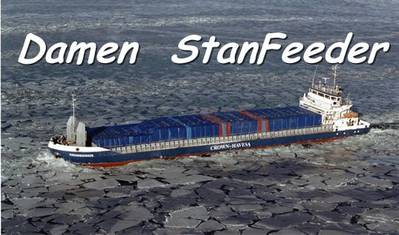 US highway traffic continues to increase particularly in the urban areas of the northeast, eastern central, gulf and the LA to Seattle corridor. In addition to greatly increased risks in everyday commuting, the impact on the environment continues to rise.  For years European nations such as Holland, Germany, the UK and others have taken advantage of their inland waterways systems in domestic trade. A resurgence in the use of the shallow draft waterways of the UK has seen the use of narrowboats in construction and transit applications. What holds us back here in the US?

Years back a ro/ro system existed between Virginia and the Carolinas using old WWII 542 Class LST's. While a bit boxy and slow they proved a marine highway link can work. The same applied to small coastal tankers running up and down the northeast corridor moving heating oils and gasoline. A quick look at Japan will show a massive short sea fleet carrying everything from building materials, fuels, LNG/LPG,  as well as containers aboard "short sea ships" not the slow, less maneuverable barges that we see here. Short sea shipping does work.

Our number one roadblock?  Navigating the myriad of antiquated legislation and the halls of Congress. Are there any former mariners or maritime management members in Congress? I don't think so. Are there numerous lobbies in Washington that continue to support the outdated mind set with regards to our maritime interests?  Without a doubt. Don't forget the trucking industry lobby as well.

US rail operators have already honed the cross country transshipment system with a dramatic reduction in emissions as compared to traditional movement by truck.

Tug and barge operations have always been prevalent in recent years in large part due to reduced manning levels and the reduced inspection and survey requirements of a tug and barge as opposed to a traditional ship. The small general cargo and tank vessels of the past had significantly higher crewing levels than their counterparts of today. Newer ATB designs show some promise with regards to speed however, again you are dealing with 2 units.

It would be interesting to see a trial of a true short sea feeder vessel such as the one pictured on one of the more pressing routes in the northeast corridor.  We see the military playing the reflag game almost daily here so a "one time waiver" of the Jones Act construction and trade restrictions should not be too much to ask for the trial. If the trial proves that an actual ship can reduce turnaround times as well as emissions the "proven, licensed design" could then be built here without reinventing the wheel. The modern technology of yards like Aker Philly who is now facing a lack of work could build such vessels with ease. Might seem like repetitious with  my "reinvent the wheel" line however, that has been a point that has plagued the success of the US shipbuilding industry for years.  Take a look at Europe and Japans feeder fleets, much like a cookie cutter scenario.

What have we got to lose?