The Train Wreck at DOT
SITREP: the Plot Thickens at DOT and Marad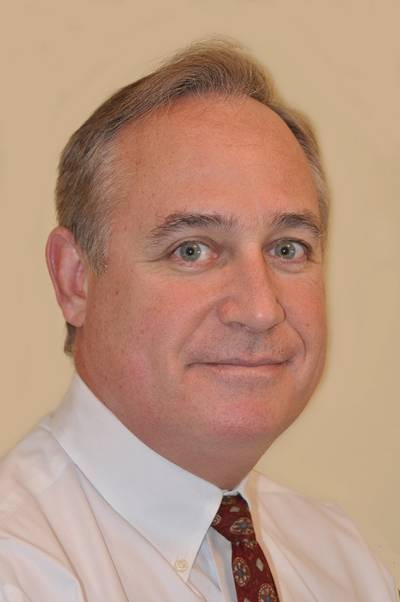 It has been an interesting autumn at the U.S. Maritime Administration and for its Department of Transportation parent, as well. Little in the way of good news is to be had for anyone; much less the U.S. domestic waterfront itself. The abrupt departure of at least two high ranking Marad officials and overt speculation by the DOT Secretary himself about his next move, post-Obama, leave transportation industry stakeholders – at best – uncertain about what happens next. And like the ambitious high-speed, $50+ billion rail agenda aggressively pushed forward by the President, the train wreck that waits just around the corner for Marad is all but certain to take place.
As Transportation Secretary LaHood parrots the party line, blaming the GOP for its reluctance to back a new infrastructure program that largely ignores the waterfront and makes even less sense on so many other levels, his maritime administration has fallen deeper into disarray. Last week, and to the utter dismay of virtually everyone associated with the U.S. Merchant Marine Academy at Kings Point, LaHood (that's right LaHood; not Marad Chief Matsuda) announced the reassignment of academy superintendent Rear Admiral Philip Greene to the Department of Transportation Chair at the National Defense University. According to reliable alumni sources, Greene, the second superintendent in the last year to leave the Kings Point post, did not leave of his own accord. Reportedly, his tenure there was marked by deep disagreements with Marad senior leadership as to how the nation's federal merchant marine school should be run.
Meanwhile, and while Marad seems intent upon exerting robust micromanagement at Kings Point – delivered from Washington, DC via telephone – Marad Administrator Matsuda watched with apparent disinterest this summer as the federal government issued a record number of coastwise waivers to allow foreign-registered tonnage to lift as much as 30 million barrels of crude oil from the nation's strategic petroleum reserve. The crude oil sale, intended as one part of a concerted effort to stem the rising cost of energy, is viewed by most energy insiders as little more than a publicity stunt, with little or no effect on prevailing prices. Adding insult to injury, the parcel sales were reportedly packaged so as to exclude (and exceed the cubic capacity of) available U.S. coastwise tankship assets. So much for a Democratic administration's pledge to support American labor.
Matsuda, who is on record as saying that a key part of the reason that U.S. shipping can't compete globally is – wait for it – the cost of a $135 TWIC card, also frequently refers to the U.S. Maritime Administration as the nation's "Maritime Cheerleader." With little in the way of regulatory teeth to exert influence anywhere else, it is no wonder that Marad meddles continuously where it can, often without the expertise to do the job effectively.  If congress has its way, however, he will need to do a bit more "cheerleading" before the next coastwise waiver in the U.S. Jones Act trades is issued.
Congressmen Elijah E. Cummings (D - MD) and Jeff Landry (R - LA) last week introduced the American Mariners Job Protection Act (H.R. 3202), a bill with bipartisan support that, if passed, would increase government transparency surrounding the issuance of waivers allowing non-Jones Act-qualified vessels to carry cargo between U.S. ports. The bill would in essence strengthen Marad's now tepid involvement in the waiver process and increase accountability to congress and the general public.  In the end, the effort might not prevent the next round of waivers, but it sure would increase Matsuda's face time with key federal leadership on the Hill. Those sorts of 'question and answer' sessions rarely go well for the Marad chief.
Separately, Marad's secretive effort to whittle down the nation's ghost fleets in Texas, Virginia and California is being carried out with little in the way of transparency and/or maximizing benefit to the taxpayer and often, is deployed on an uneven playing field which excludes qualified players from the disposal awards. We reported on these developments earlier this year on more than one occasion in this format. Very little, according to my well-placed sources, has changed in the interim.
DOT Secretary LaHood recently was quoted as saying that he anticipated "wonderful opportunities" in the private sector once he departs Washington – something he could to do at the end of the current administration's first term. No doubt those opportunities will include offers from his friends in the rail or trucking sectors. On the other hand, I find it hard to believe that anyone on the waterfront is anxiously awaiting his arrival. As for Marad Chief Matsuda, the DOT Chief felt that this position was so important that he waited more than 18 months to put someone in that chair. The leadership from Marad has since rewarded him with performance that exactly reflects his interest in DOT's maritime modal arm.
That it has been a very difficult three years for the nation is not earthshaking news. That time frame (and how the federal government has tried to spend itself out of the mess) has left the domestic U.S. waterfront in its most tenuous position in more than 4 decades. Along the way, maritime labor also found out that its loyal support of a Democratic candidate didn't necessarily translate into a reciprocal transaction. I have no idea who will win the next presidential election, but for my money (what's left of it) and looking out over our 95,000+ miles of coastline, the current (appointee) crew at DOT can't depart soon enough.
There is a lot more to the story. I can't pretend to have an inside track to all of it, but enough reaches my desk to suggest that Marad's attention right now is anywhere but where it should be:  promoting the commercial U.S. domestic maritime machine. But, that's never been DOT's focus in any event. They are too busy cleaning up the mistakes made over the course of the past three years to pay any attention. And yes, it is a train wreck. – MarPro.
* * *
Joseph Keefe is the lead commentator of MaritimeProfessional.com. Additionally, he is Editor of both Maritime Professional and MarineNews print magazines. He can be reached at [email protected] or at [email protected] MaritimeProfessional.com is the largest business networking site devoted to the marine industry. Each day thousands of industry professionals around the world log on to network, connect, and communicate.